A decade ago, finding an exciting bottle of South African wine in the United States was a hit-or-miss proposition at best. Not so today. In the past decade, South Africa has ramped up both the quality and variety of wines available for export. Today, South Africa offers a wide selection of very high-quality red and white wines at affordable prices. Thanks to the strength of the U.S. dollar versus the South African rand, even the most compelling South African wines remain in the reach of most American oenophiles. Some of the most exciting recent offerings from that other land down under include: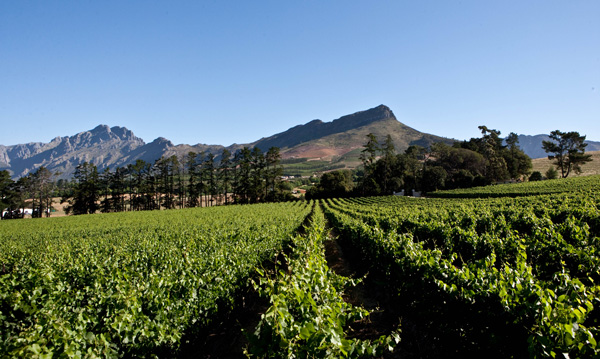 2013 Bellingham Ancient Earth Pinotage/Shiraz: A smooth, succulent blend of Pinotage and Shiraz that is nearly impossible to resist because it goes great with all kinds of foods (or all by itself). The estate's flagship offering, the 2011 Bellingham's Bernard Series Syrah/ Mourvedre/Viognier, provides even more pleasure. It is a deep, rich Northern Rhône-style wine that will thrill those looking for a powerful, complex wine of noble bearing.
2012 Rustenberg Stellenbosch Cabernet Sauvignon and 2011 Rustenberg John X. Merriman: The 2012 Rustenberg Stellenbosch Cabernet Sauvignon is one of the finest values in Cabernet Sauvignon on the market from anywhere, while the 2011 Rustenberg John X. Merriman is the estate's iconic super premium red Bordeaux blend that puts to shame more than a few big name Bordeaux châteaux.
2012 or 2013 Black Pearl Mischief Maker Shiraz: These two wines are a perennial favorite of Mary Lou Nash, the American-born winemaker who never misses a beat.
2012 Boschendal S&M (Shiraz/Mourvedre) and 2013 Boschendal Chardonnay: These two excellent wines offer the best value in red and white wine on the market today.
2012 Groot Constantia Pinotage: The ideal medium-bodied red wine for purists who want unadulterated Pinotage from one of the longest surviving trademarks in the world, and the oldest wine producing farm in South Africa.
2010 or 2011 Edgebaston GS Cabernet Sauvignon: A staggering Napa Valley-style of Cabernet Sauvignon that won't set you back a king's ransom. And, for those seeking exceptional, every-day drinkable wines, try any vintage of the Edgebaston Berry Box, an easy drinking blend of Cabernet and Merlot, or the Edgebaston Honey Shale Hill white, a delightful, fruity white wine with a zip.
Equally impressive are South African Sauvignon Blancs and Chenin Blancs from the above producers.
Salute!
Don