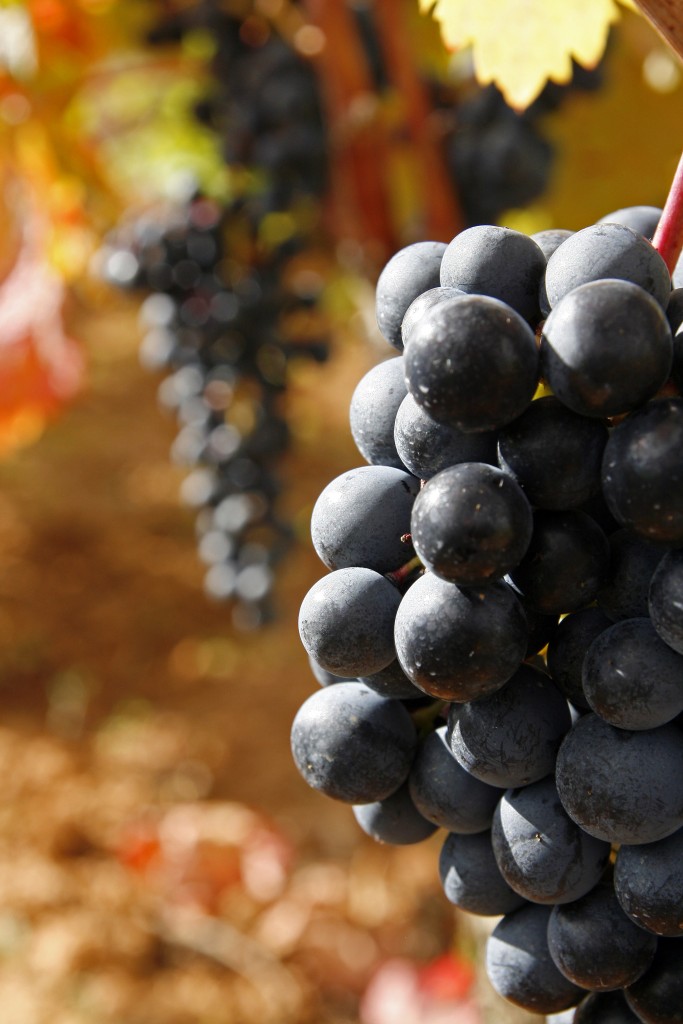 Rioja's Minister of Tourism describes Rioja as, "a land of history, light and color, vines and wheat, and above all, people for whom friendship is the greatest possible treasure."  Rioja is indeed a special land, etched by history and endowed by a special wine which shares the region's name. Spanish Rioja wine is as warm, friendly, and distinctive as the people who inhabit this unique land halfway between Spain's capital and the towering Pyrenees Mountains.  Rioja is also the most approachable and recognized name in great Spanish wine and the home of Spain's best red wine bargains.
Vineyards have always influenced the history and character of the people in the Rioja.  Long before France became a bastion of fine wine, the Romans had settled in Iberia and pushed inland from the Mediterranean to the headwaters of the Ebro River and its tiny tributary, Rio Oja, from which Rioja derives its name.  In Rioja, the Romans found ideal conditions for the cultivation of exceptional Spanish grape varietals, like the Tempranillo, Mazuelo, Graciano, and Garnacha (Grenache) grape varieties that today constitute red Rioja.  Given its long history for continuously producing fine red wines, Rioja not surprisingly received Spain's first Denominación de Origen (D.O.) in 1933.
It is Rioja's unique blend of red grapes, coupled with an often lavish hiatus in small, mostly American oak barrels, that produces a warm, truly dry, but richly fruity red wine of great finesse and perfume that can appear nearly immortal in great vintages.  Although a few names in Rioja carry hefty price tags, the vast majority of red Rioja comes from 132,000 acres and three distinct zones (Rioja Alavesa, Rioja Alta, and Rioja Baja). These wines sell for far less than wines of comparable quality from elsewhere, making red Rioja one of the planet's greatest red wine bargains.
Red Rioja comes in four basic styles: Joven, Crianza, Reserva, and Gran Reserva.  The amount of oak barrel aging, coupled with time in the bottle before release, determines the designation. These styles begin with Joven, which receives little or no time in oak barrels, and culminates with Gran Reserva, which matures in barrels for two or more years and cannot be sold before its fifth birthday.
The best bargains in Rioja are among the Joven, Crianza, and Reserva designations.  Some wonderful bargains in red Rioja include the 2014 Martinez Corta Ceps Antiguas Selección Privada, an exuberant Joven Rioja from old vines, the 2012 Bodegas Montaña Crianza, a smooth, aged Rioja that drinks like a fine Reserva, and the 2008 Valenciso Rioja Reserva, Decanter magazine's Wine of the Year.
As a well-lauded Reserva, the 2008 Valenciso Rioja Reserva sells for considerably more than Joven or Crianza offerings, yet it still constitutes a bargain vis à vis French and Italian wines of comparable quality.  Other wonderful red Rioja producers to look for are Amézola de la Mora, La Rioja Alta Viña Ardanza, and Luis Canas, among others.
Salud!
Don