The 2015 Black Pearl Oro, a blend of 58% Cabernet Sauvignon and 42% Shiraz, emanates from a pristine vineyard located in the most beautiful wine country on earth. Deep in color, concentrated in flavor and beautifully structured, Oro is indeed liquid gold. Mary-Lou picks the grapes by hand for Oro, ferments them in an open tank, gently basket presses them, and then ages her precious gem in barrel for one year. Scents of blackberry and mulberry, subtle earth tones, and hints of aromatic herbs waft from the glass before seeping into the marrow of this brooding red to delight the palate. Although bold-flavored and well-structured, the 2015 Black Pearl Oro also exhibits plenty of charm, making it easy to drink and just as easy to forget that it contains 15% alcohol by volume. Pure, bold, and extremely focused, the 2015 Black Pearl Oro reflects the energy, disarming charm, and total commitment of Mary-Lou Nash, Black Pearl's co-owner, winemaker, viticulturist and one woman marketing group. Afford the 2015 Black Pearl Oro at least 30 minutes of aeration before serving at cool room temperature (60° F). Enjoy!
As with all of Mary-Lou Nash's highly acclaimed wines, the 2015 Black Pearl Oro needs nothing but a clean glass to shine. Yet, this youthful blend is at its best in the company of flavorful foods. In South Africa, lamb or other highly flavored meat such as kudu or ostrich would be the preferred accompaniments, but Oro plays equally well with beef, pork, and grilled vegetables. A dish of braised beef short ribs served with a heady sauce and plenty of pearl onions is a perennial favorite, as is a tasty tomato basil pie favored by the Nash family. Two thumbs up also go to serving a hearty beef stew or Shepherd's Pie with the 2015 Black Pearl Oro. Finely crafted cheeses such as Aged Cheddar, Gouda, Gruyere, and Pont L'Eveque also offer superb accompaniments to the delicious Black Pearl Oro. Enjoy!
Stumbling upon Black Pearl Vineyards on a trip to South Africa a decade ago remains a stroke of great fortune, although I have to wonder if divine providence is more responsible, as the visit my family and I made to Mary-Lou Nash and her father Lance at Black Pearl Vineyards that day remains one of my fondest memories of an entire month long trip. It was a magical spring day on Africa's Western Cape, a day in which the air appeared distilled and rarefied and the sky and surrounding landscape scintillated and vibrated with a brilliant pulse. Yet, it wasn't only the land that hummed an electric tune. Mary-Lou and Lance, too, embodied the animation and vibrancy of this special spot, a space filled by perfectly tended vines, unique flora, and eye-popping scenery, which made us believe we could see clear across the continent. Yet, none of the wonder comes about serendipitously. Starting a winery and making wine requires hard work, persistence, and more than a bit of blind faith as American ex-pat Mary-Lou Nash will attest. Moreover, you have to love wine and the land. Today, Mary-Lou Nash reigns as one of South Africa's most accomplished winemakers.
Since our visit to South Africa, Mary-Lou's Black Pearl wines have been some of the most popular wines among our club members, and we have been clamoring for several years to get more of her precious, highly allocated wines. Cabernet Sauvignon, Shiraz and tiny quantities of Mourvèdre and Chenin Blanc are all Mary Lou grows in her 11-acre vineyard. Oro, a blend of Cabernet Sauvignon and Shiraz, is the estate's flagship offering.
In addition to fashioning exceptional wines, the Nash family is actively involved in restoring biodiversity to the winelands: their Rhenosterkop Farm has 184ha of its 240ha covered with pristine Renosterveld – the natural indigenous flora of the Southwest Cape of Africa, a biome extremely rich in biodiversity.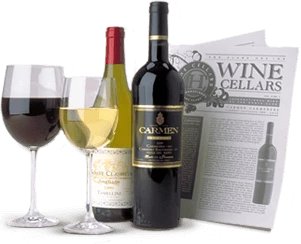 Enjoy Limited Production Estate
Bottled Wines
Discover limited production estate bottled wines such as Vergenoegd's internationally
acclaimed 2005 Cabernet Sauvignon, imported exclusively for our members.
DISCOVER OUR FOUR CLUBS