Bersano's 2011 Gavi embodies the ideal balance for which the Cortese grape of Gavi is renowned. From the wine's bright sun-kissed robe to the last savory sip, the 2011 Bersano Gavi offers a harmony that can't help but bring forth a smile. Fragrant with the scents of summer fruits, most notably apple, apricot and pear, the wine continues to delight in the mouth, where a welcome draught of the Cortese grape greets the eager palate, offering soft, perfectly textured fruit that simply glides across the tongue and caresses the mouth before disappearing with a clean, crisp curtsy. Given the wine's gracious entrance, impressive performance and graceful exit, it's hard to find something not to like about the 2011 Bersano Gavi. For optimal enjoyment, we suggest serving Bersano's delicious Gavi moderately chilled (40°-45° F) now through 2014. Salute!
The 2011 Bersano Gavi provides the ideal wine to serve after a long day, as it offers both comfort and refreshment to help wash away the hardships of a less than ideal work day. In essence, it makes a great aperitif. It also accompanies fish, shellfish and poultry as well as any wine, so we like to have an extra bottle to bring to table. Pan Seared Red Snapper and Flounder Stuffed with Sautéed Spinach and Melted Fontina Cheese provide delicious accompaniments to this wine. Pasta Primavera and an artfully prepared Chicken or Veal Piccata offer more outstanding choices to serve with the 2011 Bersano Gavi. In addition, the Cortese grape possesses an affinity for accompanying all kinds of cow's milk cheeses, so why not serve it with Gouda, Muenster, or a fine Hudson Red cheese? Enjoy!
Bersano has been a driving force in Italy's Piedmont for the better part of a century. Founded in 1907 by Giuseppe Bersano and brought to prominence in the 1950s and 1960s, Bersano ranks as the largest privately owned winery in Piedmont with 10 separate estates and a total of 568 acres of vines.
In the 1970s Bersano fell under corporate ownership and languished for more than a decade, until it was purchased in 1985 by the Massimelli and Soave families. These two renowned families teamed up to purchase Bersano in order to restore the winery to its preeminent status. They quickly resurrected Bersano to its former glory and with the guidance of renowned winemaker Roberto Morosinotto continue to fashion traditional Piedmontese classics from all of the region's most illustrious grapes. From the winery's premier estates flow world class Barolo, Barbaresco, Nebbiolo, Barbera d'Asti, Dolcetto d'Alba, Moscato d'Asti, and of course, Gavi.
Gavi has been likened to white Burgundy, but the comparison does neither wine justice. At their best, Gavi and white Burgundy possess ripe, rich fruit, a clean mineral quality, and ideal balance, but Gavi will always remain a more delicate wine than white Burgundy. The Cortese varietal, from which authentic Gavi is born, coupled with the soil, climate, and ultimate terroir of the Gavi zone, render a decidedly unique, somewhat different wine from white Burgundy. Gavi will almost always be the lighter, more ethereal wine, but none the less for the difference. True Gavi provides the perfect balance between delicious fruit and vibrant acidity, which renders it an ideal aperitif as well as a sublime accompaniment to seafood and poultry.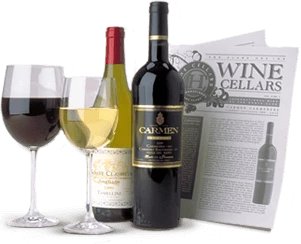 Enjoy Limited Production Estate
Bottled Wines
Discover limited production estate bottled wines such as Vergenoegd's internationally
acclaimed 2005 Cabernet Sauvignon, imported exclusively for our members.
DISCOVER OUR FOUR CLUBS