Groomed to be a crowd pleaser, the 1999 Amberley Semillon Sauvignon Blanc is an expressive, easy to drink wine that begs for company; otherwise, it would be far too easy to consume an entire bottle yourself. Comprised of 85% Semillon and 15% Sauvignon Blanc, this delightful rendering of a traditional white Bordeaux combines the best attributes of both grape varietals: a fresh grassy herbaceous nose is followed by zesty citrus flavors, liquid minerals, and a hint of nuttiness from the partial barrel fermentation of Semillon. On the palate there is the herbal characteristic of Margaret River that reminds us of Bordeaux, followed by the more complex flavors of grapefruit and citrus. More subtle, tropical fruit flavors like guava appear after a few minutes airing, attesting to the full ripeness of the Sauvignon Blanc. On the finish, the Amberley Semillon Sauvignon Blanc is long and fairly intense, culminating in a mélange of gentle oak and vibrant, fresh, clean fruit. This wine is perfect for immediate consumption, in spite of its promise of reward for additional medium term cellaring. Serve chilled and enjoy!
The soft, easy drinking style of the 1999 Amberley Semillon Sauvignon Blanc will prove to be an asset when pairing with food. Underscoring this wine' versatility is how well it accompanies seafood, Asian cuisine and even asparagus. Asparagus is normally one of the most difficult foods to match with wine, but we were more than satisfied with the way that an asparagus and red pepper dish we enjoy so much, brought out the more complex tropical flavors in the Amberley. Another winning accompaniment to this precocious Semillon Sauvignon Blanc is a baked mahi mahi in a ground cashew and herb crust. The combination of succulent white fish paired to a light, complex nuttiness, highlighted the fruit and oak tones in the wine and accentuated all of the subtleties inherent in this user-friendly Bordeaux-like white. Brie, Camembert and other soft cheeses also make wonderful companions to the Amberley. Too often we think of cheese, especially full-flavored soft cheeses like Brie as needing a hearty red, when in fact white wines often serve the purpose better. Full-bodied reds sometimes clash with certain enzymes in soft cheeses, especially those that sport a crust. At Amberley Estate, their preference is to serve a Margaret River rendition of Brie with their Semillon Sauvignon Blanc. Why not experiment a bit, and enjoy!
Since the first plantings in 1986 and the premier vintage in 1990, Amberley Estate has been turning heads and quietly winning friends with their fine wines, outstanding restaurant and superb view. Dedicated to producing only the finest quality/value wines from the Margaret River Appellation, Amberley steadfastly refuses to compromise its standards or purchase grapes from outside the appellation. Under the tutelage of Eddie Price, the Chief Winemaker and Managing Director, Amberley Estate has become the region's largest winery devoted solely to the production of Margaret River wines, a fact he attributes to the quality and consistency of the estate's fruit. Although terroir plays an integral part in the consistency of Amberley fruit, Price has added greatly to the quality by instituting ongoing vineyard trials, especially with alternative vineyard trellising and pruning methods new to the area, which many believe have become synonymous with the estate's success. Similarly, Price seems to know the place of technology in the production of fine wine, by not sacrificing the time honored practices of some of the world's greatest wine estates. One such technique is natural fermentation; Price insists upon using only natural yeast fermentations. Although considered risky in some circles, relying solely upon the vineyard's natural yeasts has many distinct advantages; naturally fermented wines are creamier, smoother and exhibit greater character than inoculated wines. Natural fermentation also allows wines to develop more slowly and has the advantage of lessening the use of preservatives. With such great determination and success, it is not surprising that Price has been the chief architect at Amberley from its inception and with outstanding results.
The Amberley Creed: Wine is Not Merely a Drink, It's an Experience. Wine has given courage to lovers, peace to foes and a tradition to all of us. Consuming a bottle involves you in many rituals that have evolved over the centuries. It all starts with the selection. Do you match the menu for a wine over dinner? Do you stay with an old favorite? Or do you try a new wine and wait in anticipation for the taste to be revealed? This is a journey of discovery as the varieties and complexities of wine are endless. Once open the wine is poured, the color now revealed in all its glory. You bring the glass towards you, inhale the aroma and try to imagine the taste before it enters your mouth. Finally, you take a sip, the wine ritually swirled on the tongue to enliven every taste bud. Yet, the experience is only in its infancy. From here it is up to the individual as to how it will end. Some people find themselves talking about wine for hours. Some just consume it. Whatever you do, the main aim is to experience it. At Amberley, they have a range of wines made to enjoy. They have a variety of reds and whites made for friends, for lovers and for you. You can talk about them. You can drink them. You can experience them. So…for the love of Bacchus, what are you waiting for? Come and join us mates, straight away!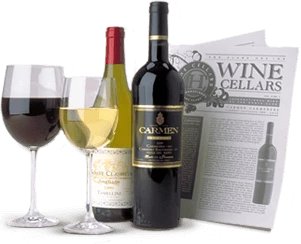 Enjoy Limited Production Estate
Bottled Wines
Discover limited production estate bottled wines such as Vergenoegd's internationally
acclaimed 2005 Cabernet Sauvignon, imported exclusively for our members.
DISCOVER OUR FOUR CLUBS