We have been a fan of Vergenoegd's complex, age worthy Cabernets ever since we first tried them a decade ago and were delighted on a recent visit to find that the estate was set to release two new exciting wines: Runner Duck White, Vergenoegd's first white wine, and Runner Duck Red, an exhilarating and exotic blend of Touriga (a Portuguese varietal), Malbec, and Cabernet Franc. The 2010 Runner Duck Red offers up a complex bouquet of wild berries, wood smoke, and spice. And it only gets better. In the mouth, it spreads its warmth and lush exotic flavors, before finishing with a flourish. Drink this young exciting red now after 30 minutes of aeration or lay it down for another year to two. We suggest serving the 2010 Runner Duck Red cool or slightly chilled (but no more than 65° F).
The 2010 Runner Duck Red is already a favorite in Vergenoegd's award winning restaurant Pomegranate. Duck, of course, is a favorite pairing with Runner Duck Red. For a close to home recipe, we suggest Crispy Roast Long Island Duckling, stuffed with apricots and oranges and topped with Grand Marnier sauce to serve with Runner Duck Red. Sautéed Breast of Chicken topped with a plum sauce works well with this wine, too. Carpaccio, marinated sirloin steak, and pasta with a creamy sauce make other splendid accompaniments to Runner Duck Red. Chicken Cacciatore and other Italian country favorites pair beautifully, too. Enjoy!
Vergenoegd (which literally means 'satisfied' in Dutch) is a family owned winery, beautifully situated at the gateway to the Stellenbosch Wine Route in the Cape of South Africa. Vergenoegd is one of the oldest wine estates in South Africa; the property's founding dates to 1696. For the last 6 generations the Faure family has been farming the estate and making exceptional wines. Producing traditional, full-bodied, age worthy wines of depth and power has been Vergenoegd's calling card from generation to generation. Appropriately, Vergenoegd has consistently received the highest praise for its wines, both internationally and in South Africa, and the estate now ranks as one of the leading producers of wine on the entire African continent. Although modern wine making equipment is employed and sustainable vineyard management techniques are practiced throughout the estate's vineyards, minimal intervention in the wine making process is the order of the day at Vergenoegd. The result is a bevy of Old World style red wines that aptly reflect the unique terroir of the False Bay area of Stellenbosch and two new blends (a red and white) called Runner Duck, named for the flock of Indian Runner Ducks that forage for snails and other aquatic life around the estate's beautifully maintained pond. While the estate's red varietals are bred for the long haul and age beautifully for 10 years or more, Runner Duck is meant to be consumed in the first five years of life. Wine has been Vergenoegd's claim to fame since the 18th century, but the estate possesses several other noteworthy attributes. After Johannes Gysbertus Faure purchased the estate in 1820, he and his brother, Sir Peter Faure, bred racehorses at Vergenoegd. In addition, the Faure's 18th century homestead, constructed in 1745 and remodeled in 1773 with its "holbol" gable, is one of the finest examples of what has come to be known as "Cape" or "Cape Dutch" architecture. The plasterwork on the Manor House and original bell tower are well preserved examples of European building traditions becoming uniquely "Cape" in the hands of early tradesmen. Vergenoegd also enjoys the reputation of serving some of the Western Cape's finest foods in its award winning restaurant. Consequently, Vergenoegd is truly a historic site as well as a paragon of delicious food and wine.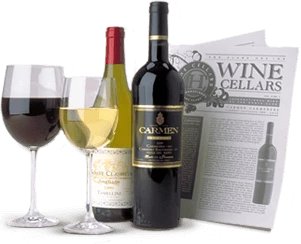 Enjoy Limited Production Estate
Bottled Wines
Discover limited production estate bottled wines such as Vergenoegd's internationally
acclaimed 2005 Cabernet Sauvignon, imported exclusively for our members.
DISCOVER OUR FOUR CLUBS