McGuigan's 2009 Bin Series No. 7000 Hunter Valley Chardonnay is a delightful, fruit driven wine that captures the classic tropical fruit and citrus undertones that characterize the best Hunter Valley Chardonnays. It eschews heavy butter and vanilla tones that overly long stays in new oak barrels impart to many other New World Chardonnays. Instead, McGuigan's Chardonnay favors a subtle minerality that underscores the Hunter's distinctive terroir. In McGuigan's Bin 7000 Chardonnay, oak adds only a slight caramel creaminess to the wine's mid palate and finish but never dominates the flavor profile of the wine. This is a Chardonnay that can be enjoyed now or cellared for an additional year or two: better Hunter Valley white wines have a propensity to age for a few years in bottle. For optimal enjoyment, we suggest giving McGuigan's fresh No. 7000 Chardonnay a little aeration as it improves considerably in the glass as it sheds its initial chill. Our preference is to drink this wine only moderately chilled (45°-50° F), but others may prefer it otherwise.
McGuigan's Hunter Valley No.7000 Chardonnay is a versatile white wine suited to a wide range of food styles. In fact, most Hunter Valley Chardonnays are made to accompany food, rather than serve as aperitifs or sit around sipping kinds of wines. Creamy pasta dishes, grilled fish, shrimp on the barbie, and chicken casserole are a few Hunter Valley staples that pair nicely with McGuigan's No. 7000 Chardonnay. Some of our favorite accompaniments include scallops with roasted pecans; grilled shrimp served with a plum tomato and red pepper sauce over whole wheat pasta; and creamy chicken and fish dishes served with curried rice. Pork chops, cooked in a savory broth with apples, potatoes, and sauerkraut, offer another tasty complement to this wine. Enjoy!
Owen McGuigan was one of the early pioneers to grow vines in Australia's Hunter Valley. Working among the vines not only became Owen's lifeblood, it became the passion for the McGuigan family. Since the 19th century, successive generations of the McGuigan family have been at the forefront of the Australian wine industry, both in the Hunter Valley and further south in Barossa Valley, Coonawarra, Adelaide Hills, Eden Valley and other locales. As each grape variety thrives in different conditions, the McGuigans select grapes from wine regions best suited to each variety. McGuigan's Hunter Valley winery focuses on small batch production and specializes in the treatment, maturation and bottling of super-premium wines. Like many Australian wineries, McGuigan cultivates a considerable array of wines. However, Chardonnay, Sauvignon Blanc, Semillon, and Verdelho still appear to be the most important white grape varieties at McGuigan's Hunter Valley location. Not surprisingly, Shiraz dominates this estate's Hunter Valley red wine portfolio.
Hunter Valley was first settled in the early 19th century. The valley is located less than 100 miles from Sydney, in central New South Wales, which quickly made the Hunter a haven for viticulturists and winemakers seeking to escape the confines of Sydney and its expanding suburbs. Consequently, by the mid 19th century, Australia had its first bona fide wine region in the Hunter. Although somewhat eclipsed in recent years by the warmer climate and more hedonistic style of wine more readily associated with the Barossa and other emerging viticultural regions of South Australia, the Hunter continues to fashion a wide array of distinguished red and white wines. In the Hunter, Chardonnay, Riesling, Semillon, and Verdelho are the valley's most popular and successful varietals for white wines. Meanwhile, Shiraz dominates Hunter Valley's red wine scene where in the proper hands it emerges as a distinctive Rhône style red.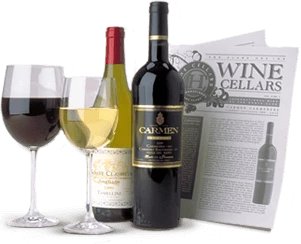 Enjoy Limited Production Estate
Bottled Wines
Discover limited production estate bottled wines such as Vergenoegd's internationally
acclaimed 2005 Cabernet Sauvignon, imported exclusively for our members.
DISCOVER OUR FOUR CLUBS