Michel Arnaud's 2005 Domaine la Millière Châteauneuf-du-Pape is a warm and expansive wine through and through. It first captures the eye with its deep purple robe and further ingratiates itself by offering a rich, sexy bouquet redolent with the scents of freshly picked cherries, currants, and raspberries. It carries its warm welcome onto the palate, where hints of fig, lavender, and fine leather mingle with the wine's pure fruit and subtle herbal notes. Blessed with supreme balance, the suave, sophisticated 2005 Domaine la Millière Châteauneuf-du-Pape glides across the palate. And given the wine's elegant, ripe tannins it should possess sufficient underpinning to further evolve in bottle for at least several more years. Like most red Châteauneuf-du-Papes, the 2005 Domaine la Millière will benefit significantly from at least 20-30 minutes of aeration, preferably in a decanter, prior to serving.
As an elegant, well bred Châteauneuf-du-Pape, the 2005 Domaine la Millière is an easy wine to bring to table. It pairs equally well with simple fare as it does with complex sauces. If ever there were a wine for all seasons, it would have to be Domaine la Millière's 2005 Châteauneuf-du-Pape. Red meats pair easily with Michel Arnauds's brilliant offering. Consequently, beef tenderloin, served medium-rare, with thickly sliced portabella mushrooms in a red wine, shallot, and Herbes de Provence reduction, makes for a memorable evening with this wine. A braised lamb shank gets our nod, too. Roasted red or orange peppers stuffed with sautéed portabella mushrooms, roasted eggplant, tomato, caramelized onions, and a healthy crumbling of feta cheese, provides another winning accompaniment. For an equally tasty treat, consider stuffing the peppers with a flavorful risotto or orzo with plenty of cheese and herbs. Roast duckling, game, and even a simple panini, stuffed with slices of pork roasted with garlic, salt, rosemary, and sage offer exquisite accompaniments to Domaine la Millière's wonderful Châteauneuf-du-Pape. Bon appétit!
An embarrassment of riches exists among the stony, sun-baked expanse of Châteauneuf-du-Pape, the first wine producing region in France to be granted Appellation Control status and still first in overall quality among France's appellations in the minds of many. With so many excellent properties and near perfect conditions for the cultivation of the vine, Châteauneuf-du-Pape remains a clear favorite among consumers and critics, both in the United States and abroad. One of the newest rising stars in the brilliant Châteauneuf-du-Pape constellation is Michel Arnaud and his beloved Domaine la Millière. Since taking over the ancestral property in 1983, Michel Arnaud has brought new life to his family's venerable vineyards and fashioned wines of considerable complexity and depth of flavor at Domaine la Millière. Domaine la Millière comprises a total of 27 hectares (67 acres) of which 15 hectares (37 acres) are in Châteauneuf-du-Pape. The estate's Châteauneuf-du-Pape vineyards all lay in the north of the appellation where the vines must dig deep into the chalk and large, rounded stones known as galets that comprise the soil there in order to thrive. Most of the Grenache vines that dominate the estate's blend are in excess of 100 years of age, having been planted between 1891 and 1920. The rest of the cépage or blend is older than 50 years of age. In the case of Domaine la Millière, the designation Vieilles Vignes (Old Vines) on the domain's labels carries a good deal of credence and truly means something. Moreover one taste of Domaine la Millière's complex Châteauneuf-du-Pape will confirm the age of the vines and the organic methods Arnaud employs to make his top notch Châteauneuf-du-Pape. In addition to fashioning one of Châteauneuf-du-Pape's most compelling red wines, Michel Arnaud crafts an equally impressive Châteauneuf-du-Pape Blanc from very old vines. His Côtes-du-Rhône and Côtes-du-Rhône Villages wines made from century old vines are equally inspiring.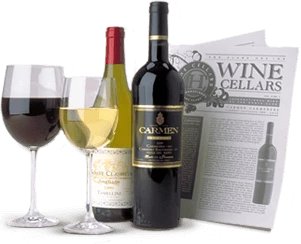 Enjoy Limited Production Estate
Bottled Wines
Discover limited production estate bottled wines such as Vergenoegd's internationally
acclaimed 2005 Cabernet Sauvignon, imported exclusively for our members.
DISCOVER OUR FOUR CLUBS