The 1998 Domaine des Deux Roches St. Veran is one of the most richly robed wines of the commune. Its deep color underscores the "gras" and fullness that the Macon region is capable of producing. Hints of butter, honey and spring flowers rise from the glass, then melt into the pure essence of Chardonnay - a flavor too few consumers now recognize, due to the preponderance of oak in New World Chardonnays. Forsythia, bonbel cheese and white peach come to mind when describing the flavor profile of this delightful St. Veran. Forsaking the harsh acidification so typical of lesser wines from this appellation, the Domaine des Deux Roches finishes on a solid, natural note; it exhibits good fruit along with a touch of lemon oil that leaves the palate clean and refreshed.
"This is the ultimate aperitif...it doesn't fatigue the palate" commented one member of the tasting panel. "Yeah, you're right, but why waste this wine on a cocktail party or a before dinner guzzle. Let's face it most people want their first glass of wine to be cold, and refreshing, and go down easy. Period! This wine's too good not to pair with food" retorted another. So what did we do? We experimented. We tried the Domaine des Deux Roches with a variety of hot and cold dishes, including a spicy Hunan Chicken. Grilled fish, shrimp, scallops, chicken salad, and lightly spiced Asian dishes all proved winning combinations. Then, we went back and had some more of this wine after dinner as a "digestif". We liked it with everything we paired it with and equally well by itself, so why not be daring? It's no wonder France's gastronomic bible, Gault Millau, named Collovray and Terrier "winemakers of the year" for the entire Burgundy region. A votre sante!
In any single wine region, often there are many fine producers, men and women who labor for the love of the vine as well as the living it affords them, but there can only be one, maybe two at the very most, whose wines merit the superlative, "the best". In the laudable appellation of St. Veran, Domaine des Deux Roches garners the coveted accolade of producing the very best wine of the commune. Without hesitation, critics, writers and consummate wine mavens in the United States and France agree that Domaine des Deux Roches knows how to transform what used to be referred to as good café wine into one of the world's tastiest Chardonnay's. In a recent review, the prestigious French journal, La Revue du Vin de France tasted 186 assorted wines from the Maconnais region of southern Burgundy (of which St. Veran and its more celebrated neighbor, Pouilly Fuisse, are an integral part). They saw fit to note only 33 wines, of which 4 were from the Domaine des Deux Roches. In the Revue, Michel Bettane, one of the most serious and influential journalists in France deplored "the industrialization of viticulture in the greatest part of the Maconnais", adding... "the wine of the Maconnais is not a little café wine meant simply to quench the thirst of the novice drinker... to prove it, one only has to visit the small, elite of growers on whom repose the whole prestige of the region." Jean-Luc Terrier and Christian Collovray of the Domaine des Deux Roches are the "elite growers" who have steadfastly chosen to produce quality over quantity. Sporting one of the few state-of-the-art, California style wineries in the Maconnais, this dynamic duo is not afraid to invest time or money in exploiting their excellent terroir. Terrier and Collovray have also learned the "secret" to all fine Burgundy: severe pruning or crop thinning and forgoing the excessive use of fertilizer. Also, choosing to plant their vines on high, steep slopes where the soil is more clareous and less fertile; the longer exposure to the sun at a higher altitude, imbues the estate's grapes with better acidity, complexity and finesse to match a comparable ripeness and fat. These essential ingredients insure quality in the hands of dedicated winemakers, leading Michel Bettane to say about the wines now being made by the best growers in the Maconnais "...some of the most beautiful white burgundies produced today, with breadth of constitution unheard of up to the present, and a harmony of flavor worthy of the great growths". Kudos to Jean-Luc Terrier and Christian Collovray for the meticulous care and handling of their Sr. Veran, from vineyard to table, resulting in the production of the commune's best wines. Emphasizing quality over quantity invariably pays off. The domaine's normal cuvee of St. Veran (this month's feature) is made from vines that average more than 20 years of age and is vinified and aged in stainless steel vats. It is clean, rich, flowery and long, a wonderfully pure expression of the Chardonnay grape that provides magnificent argument for keeping some Chardonnay out of wood. It is a wine that is made to be drunk in the first few years of its life, but it will continue to improve and develop additional "gras" (fat) and length up to five or six years of age. This cuvee of St. Veran consistently wins the prestigious Coupe Daily for the best St. Veran at the annual Macon fair. In addition to Domaine des Deux Roches' normal, estate bottled St. Veran, small quantities of a delicious single vineyard St. Veran, "Les Terres Noires", and a St. Veran Vieilles Vignes are also produced. Like most Macon estates, Domaine de Deux Roaches also puts out a very fine single vineyard Pouilly Fuisse and a very good Macon-Davaye. The latter comes from a somewhat less privileged sight than St. Veran; and although it does not generally possess quite the "class", nor the finesse of St. Veran, it constitutes a deliciously buttery, pure expression of Chardonnay. This is the style of wine we wish more Macon producers would adopt; it would go a long way to dispelling the image of Macon-Villages as an uninteresting, easily forgotten glass of white wine.
Market Watch: We See What We See It may very well be true that there is no shortage of inexpensive shipper-labeled Maconnais, wines that bear the very marketable names of Macon-Villages, St. Veran and Pouilly-Fuisse, but these wines should never serve as a benchmark of quality, nor as a standard of value for a region or its wine. In France, rarely if ever do shippers' wines come close to matching the quality of the countries finest small estates, and nowhere in our experience is this more true than in the Macon. In contrast to the plethora of relatively inexpensive shipper-labeled Maconnais, there is an acute shortage of the region's finest estate-bottled wines in the United States, especially on retailers' shelves. Typically, the wines of growers such as Domaine des Deux Roches, Gilles Noblet and others are sold out months before the next vintage is ready for release, forcing consumers to choose the cheaper, industrialized versions of their favorite Macon wine, or switch to a New World Chardonnay that bears little or no resemblance to its French counterpart. The inevitable two-tier paradigm of high volume, mass produced wine on one hand, and of higher priced handcrafted wines from small estates on the other, invokes confusion among consumers. At the same time, this dichotomy of quality unfairly diminishes the reputation of the entire Maconnais and suppresses the potential of up and coming small estates. Furthermore, the proliferation of low-priced "plunk" from the Macon region exerts a downward pressure on the price a producer can charge, even for an exceptional, estate-bottled wine. Without an incentive to produce excellence, only a limited number of estates can make wines to match the great white burgundies coming out of Meursault and the communes of Puligny and Chassagne-Montrachet to the north of the Maconnais. However, a recent emphasis on quality and a young generation of dedicated vignerons in the region may shift the existing paradigm. In fact, Domaine des Deux Roches and a number of other quality-conscious growers have quietly begun a Renaissance of quality in the lovely Macon. With this in mind, the astute consumer would be wise to seek and stock up on the region's finest estate-bottled wines, before prices match those of other more renowned white burgundies, or even the average, overpriced California Chardonnay.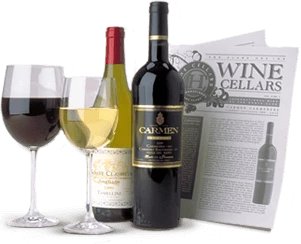 Enjoy Limited Production Estate
Bottled Wines
Discover limited production estate bottled wines such as Vergenoegd's internationally
acclaimed 2005 Cabernet Sauvignon, imported exclusively for our members.
DISCOVER OUR FOUR CLUBS