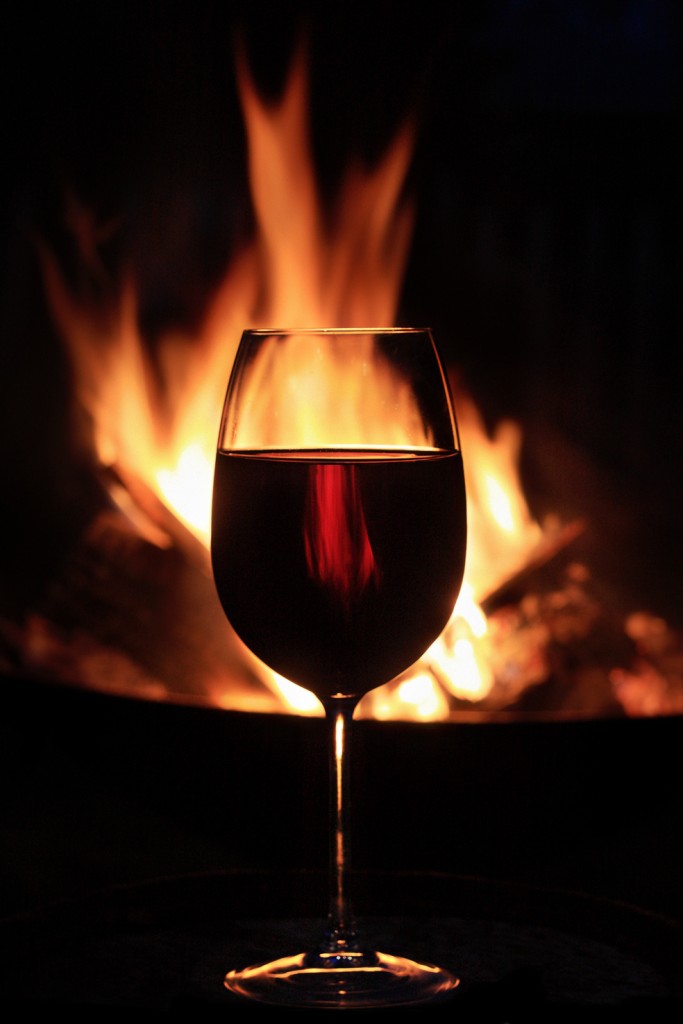 In most parts of the country, February is the snowiest and often coldest month of the year (or at least it appears that way to most of us who live outside the Sun Belt).  To ward of the chill of a cold winter's night, a hearty, mouth-filling red wine can work wonders.  To make the best of the season and the weather outside, consider these Winter Warmers, red wines that are sure to warm the blood as well as please the palate.
Amarone – A special, fleshy, utterly decadent red wine from Italy's Veneto, Amarone packs a punch (16%-plus alcohol) and delivers layers of luscious flavors sure to warm the bones and everything else, even without a roaring fire.  Bertani, Tommasi and Tenuta Sant Antonio are all trusted names in Amarone and worth seeking out
Barolo – Barolo has been dubbed "The King of wines, and the wine of Kings," and rightly so. It is arguably Italy's greatest red wine and just the elixir one needs to make it through a cold winter's night.  Luigi Pira, Paolo Conterno, Querciola, Revello, Seghesio, and Silvio Grasso all make top notch Barolo.
Gigondas – As the Rhône Valley's heartiest red wine, stouter even than many Châteauneuf-du-Pape, Gigondas was once used as bonesetter, AKA wine to beef up the finest red Burgundy wines in cool years because of its strength, vigor, and substantial alcoholic content.  Domaine Raspail-Ay and La Vau are two excellent examples of powerful, palate-pleasing Gigondas.
Ribera del Duero – Spain's grandest, fullest-bodied Tempranillo based wines emanate from the hills along the Duero River.  Pesquera, Condado de Haza and Dehesa la Granja (from nearby Zamora), Emilio Moro, and Montecastro are just a few of the top producers who fashion hearty reds from Ribera del Duero, a wine that provides both comfort and warmth during the long winter months.
Syrah/Shiraz – Not all Syrah- or Shiraz-based wines make great winter warmers, but the biggest and best surely do.  Chapel Hill, d'Arenberg, Henschke and Torbreck from South Australia; Bellingham's Bernard Series from South Africa; and the best California Syrahs from Joseph Phelps, Qupé , Runquist and others will more than fill the bill as winter warmers.
Enjoy and stay warm,
Don