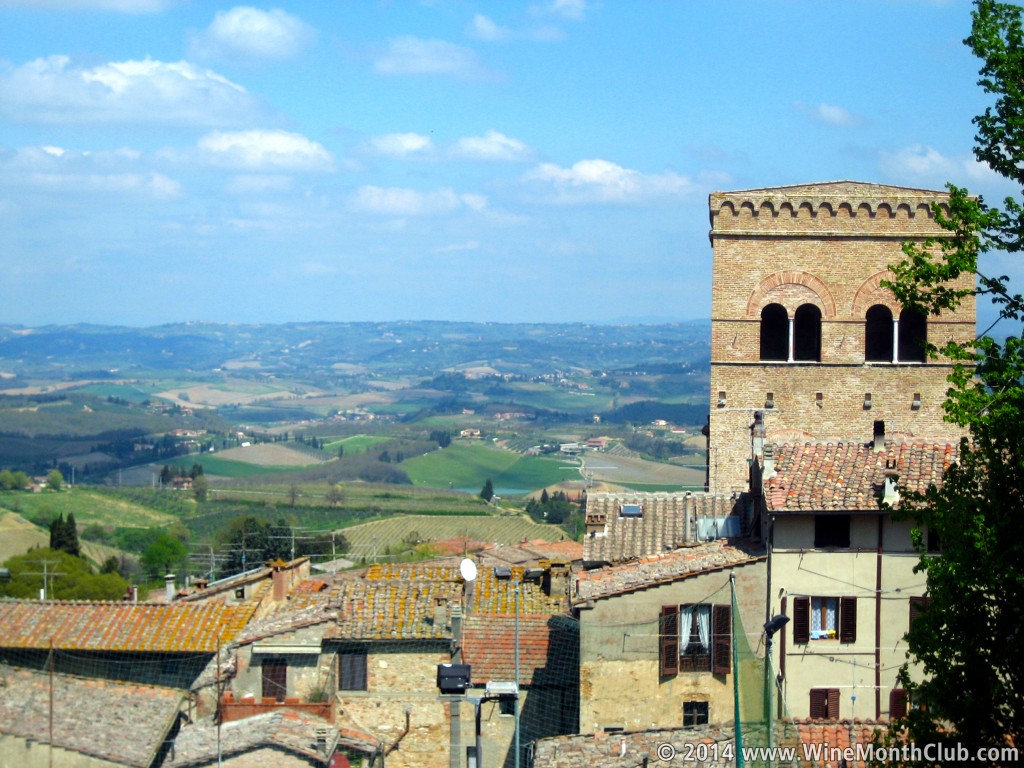 Italian wine often gets overlooked with the proliferation of New World wines invading the market, but Italy continues to be a source of new and interesting wines.  Although much of what is new in Italian wine stems from recent releases rather than new wineries, there is no shortage of the latter.  And many first time Italian wines to our shores may indeed issue from centuries old wineries.  After all, what are a few centuries to Italy?
Most intriguing to me from Tuscany are the 2012 Rosso di Montalcino and 2010 Brunello di Montalcino wines from Le Potazzine Gorelli, both of which are a home run.
Equally compelling are the organic wines from newcomer Monterotondo.  Monterotondo's 2010 Chianti Classico Riserva positively sings from the glass.  It invokes the fecundity, purity and everlasting charm of Tuscany.
Not to be outdone, Alesandro Sderci's Il Palazzino Chianti Classico estate has recently released the family's outstanding 2010 Chianti Classicos.  Sderci also introduced Bertinga, an elegant Tuscan Cabernet blend, to the U.S. for the first time with the 2008 vintage.
Lest we think southern Italy the neglected step child, there are plenty of exciting wines flowing from the fabled Amalfi Coast as well as the hinterlands of Campania and points south.  Benito Ferrara, Caggiano, and Colli di Lapio make some of the best red and white wines in southern Italy.  Colli di Lapio's outstanding 2013 Fiano di Avellino and 2010 Taurasi Vigna Andrea might be the two best white and red Campanian wines to start and finish a meal, though every wine from the diminutive Colli di Lapio estate merits seeking out.  White and red wines from Benito Ferrara and Caggiano stand out as well.
Don