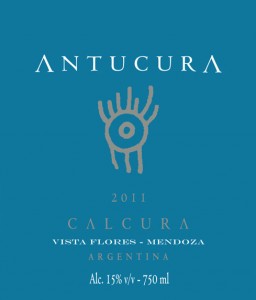 In November, The International Wine of the Month Club's Premier Series delivers four delicious and exciting wines to its members. The 2011 Antucura Calcura, a complex, robust Bordeaux-style blend of Merlot, Cabernet Sauvignon, and Malbec from Uco Valley, Argentina, leads the charge. The 2011 Antucura Calcura received 94 points from Patricio Tapia's Descorchados, South America's definitive wine guide. The 2011 Antucura Calcura certainly merits Tapia's high score and should not to be missed.
The 2012 Mont Marçal Reserva Cava offers another treat. It is an aromatic, sensual sparkling wine that hails from one of Spain's finest cava estates.
The 2013 Cambridge Cellars Elsbree Vineyard Russian River Zinfandel cuts another fine figure this month. It is a deeply colored, beautifully balanced Zin that is both rich in flavor and vibrant on the palate, which underscores why Zinfandel is America's own special red grape varietal.
Last, but certainly not least, is the 2014 Tavignano Misco Verdicchio Classico Superiore from Italy's majestic Adriatic Coast. Misco is a limited bottling of rich, highly aromatic Verdicchio, and is an ideal wine to sip and savor, or to pair with the freshest seafood one can find. Enjoy!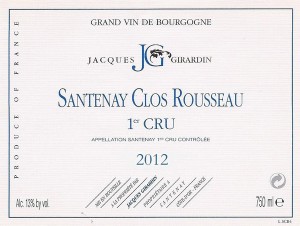 The International Wine of the Month's Collectors Series is proud to offer several very special wines from France and California. The 2012 Jacques Girardin Clos Rousseau Premier Cru Santenay is a sexy, seductive Pinot Noir from Burgundy that is nothing short of enthralling. It is an authentic, delicate red Burgundy with a knockout bouquet of rose petals, violets, and Asian spices, which flaunts its Premier Cru status.
Joseph Perrier's Cuvée Royale Brut Champagne is another special wine from France that will head to our Collectors Series members. The non-vintage Joseph Perrier Cuvée Royale Brut is traditional, full-bodied Champagne that emanates from one of the last great family-owned-and-run Champagne houses. Simply exquisite!
Rounding out this month's Collectors Series is the 2012 Walt Blue Jay Anderson Valley Pinot Noir, a full-bodied Pinot Noir that garnered a well-deserved 93 points from Wine Enthusiast. The 2012 Walt Blue Jay Pinot Noir is no shrinking violet. It comes packed with concentrated aromas and flavors of woodland blackberries, blueberries, lavender, cinnamon, nutmeg, and more. Enjoy this incredible Pinot now or sometime over the next 10 years.