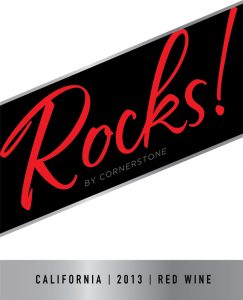 In May, The International Wine of the Month Club's Premier Series offers four exceptional and unique wines with a delicious California blend leading the way. From one of Napa Valley's great Cabernet producers comes Cornerstone's 2013 California Rocks! Red, a bodacious blend of Cabernet Sauvignon, Zinfandel, and Syrah, which offers a deep purple potion of smooth rich fruit and a velvety elegance. Add a heady bouquet of cassis and currant fruit, along with a toasty patina born of oak barrel ageing, and you'll wonder why more California producers aren't more daring.
Our next Premier Series feature is the 2015 Montinore Willamette Family Pinot Gris. The 2015 Montinore Estate Willamette Valley Pinot Gris offers dynamic aromatics, pure fruit flavors, and supreme balance that reflect the organic, biodynamic methods employed at this exemplary estate. Citrus and stone fruit aromas waft from the glass the moment Montinore's Pinot Gris is poured. On the palate, the wine's crystalline aromas become infused with tropical fruit notes and become enveloped by crisp acidity, lending lift and dynamism to the wine's long, lingering, and refreshing finish.
Next in this month's quartet is the 2006 Core Ground Around, an artful blend of Grenache, Syrah, and Tempranillo that has matured to perfection. Core's Ground Around offers an amplifying aroma of blackberry, cranberry, dried cherries, baking spices, fennel, and dried herbs.  In the mouth, complex fruit flavors infused with eucalyptus, dark chocolate, and expresso tones dominate the flavor profile and gratify the thirsty palate.
Rounding out this month's offerings is the 2014 La Vis Simboli Trentino Chardonnay, a wine that sparkles in the glass, offering a glint of sunshine and a bright, sunny color. Lovely aromas of spring flowers, ripe mountain apples, pears, pineapple, and quince delight the nose. Fresh and lively in the mouth, the medium-bodied 2014 La Vis Chardonnay offers pure fruit flavors and a gentle minerality, much like its French counterparts from the Maconnais in southern Burgundy. There's no smoke or mirrors in this wine; only unadulterated Chardonnay fruit and the distinct minerality of Italy's Trentino to delight the senses.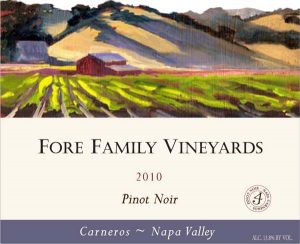 The International Wine of the Month Club's Collectors Series is proud to offer three more superb wines in May. The 2010 Fore Family Carneros Napa Pinot Noir leads the way. This hand-crafted Fore Family Pinot Noir offers superb balance, an entrancing bouquet of Morello cherries, freshly picked strawberries, cinnamon, and assorted baking spices, along with a deep, youthful color, plenty of stuffing, and an array of palate pleasing flavors. Draughts of red and black fruits, rose petals, and Asian spices fill the mouth, while ripe tannins add definition and structure to frame this pretty Pinot's mid palate.
In our next May Collectors Series offering, the highly allocated 2014 Domaine Gilles Noblet Pouilly-Fuissé demonstrates how low yields and a strict selection process yield superior concentration. Gilles Noblet's Pouilly-Fuissé offers all one can ask for in a Pouilly-Fuissé, including a bright, sunny color and Noblet's signature aromatic profile – an intriguing cornucopia of acacia blossoms, mountain apples, and soft mineral tones. Add an elegant, seductive mid palate in a slightly larger than normal format and you have one fine Pouilly-Fuissé.
The medium to full-bodied 2006 Kuyam Cuvee Nolan rounds out this month's Collectors Series offerings. The 2006 Kuyam Cuvee Nolan, a mere 270 case production, is a blend of five red Bordeaux varieties: Cabernet Sauvignon, Cabernet Franc, Merlot, Petit Verdot, and Malbec, all from Santa Barbara Highlands Vineyard, that drinks like first class Bordeaux. This mature Meritage offers a beautiful purple robe, a complex bouquet of forest blackberries, cassis, boxwood, and unsmoked tobacco, along with plenty of palate-pleasing flavors. Cheers!
Salud!
Don