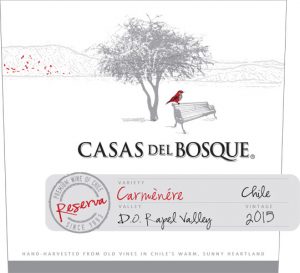 In June, The International Wine of the Month Club's Premier Series offers four superlative wines from three different countries. The first in this series is the 2015 Casas del Bosque Reserva Carmenère from Casas del Bosque, Chilean Winery of the Year at the International Wine and Spirits Competition in London for two years in a row and highly acclaimed by Britain's Decanter and Chile's Descorchados. Deeply colored and packed with pungent aromas and flavors reminiscent of blackberry, mulberry, freshly cut tobacco, chocolate, and sweet bell pepper with touches of oak, the elegant, flavorful 2015 Casas del Bosque Carmenère shines from the moment it is poured. Although young and still exhibiting a youthful ardor, Casas del Bosque's 2015 Reserva Carmenère exhibits superb balance: soft ripe tannins highlight the wine's central core rather than overpower it to deliver great flavor and plenty of panache.
Our next Premier Series feature is the 2015 Fournier Sauvignon Blanc Val de Loire from Fournier Père et Fils, one of Sancerre's greatest producers. This may well be the best bargain in French Sauvignon Blanc on the market today, as it could easily be mistaken for Sancerre from a top estate. The Fournier Sauvignon Blanc Val de Loire 2015 offers up an amplifying aroma of gooseberry, mineral, melon and herb. In the mouth, it delights the palate with a combination of ripe Sauvignon fruit, pinpoint minerality, and a crisp, long finish, all of which enliven the senses. It exits with a flourish, imparting a freshness and purity rarely seen at this level. Accessible and gratifying all at the same time, it's hard to imagine a more classic Loire Valley Sauvignon Blanc than Fournier's 2015 Sauvignon Blanc Val de Loire.
Next in this month's quartet is the bold flavored 2013 Carmen Gran Reserva Petite Sirah. Although Carmen is best known for Carmenère, the estate's small production of Gran Reserva Petite Sirah steals the show. The 2013 Carmen Gran Reserva Petite Sirah highlights the grape's bold purple color and entrancing aromatics, which begin with deep draughts of black cherry, raspberry and plum coupled with tantalizing touches of spice and vanilla. This Gran Reserva Petite Sirah follows through on the palate with an explosive mix of ripe berries, black fruits, and dark chocolate all wrapped in a patina of smooth new oak infused with hints of pepper. "Bold and beautiful," Carmen's Gran Reserva Petite Sirah never loses its balanced composure. Well-integrated fruit and tannins play off each other, nearly hiding the wine's 14.5% alcohol and allowing the throat to quickly beg for more. We think you, too, will plead for more.
Rounding out this month's diverse offerings is the newly released 2015 Casal Novo Godello, the progeny of the outstanding 2015 vintage in Spain's Valdeorras region from one of Spain's most sought-after white grape varieties. The youthful 2015 Casal Novo Godello shows its magic, beginning with a bright straw-colored robe, tantalizing aromatics, and beautiful fruit flavors that show exemplary texture. Clean and focused in its bouquet, the 2015 Casal Novo offers up savory scents of melon, white fruits, and wild herbs. Casal Novo's vivacity continues on the palate, where white peach, melon, and subtle spice tones spread their welcome. The wine's subtle minerality, born of the vineyards' slate and chalk soils, lends vibrancy, balance and an overall sensual appeal. All this adds up to a delightfully fragrant, intense glass of Godello, a wine that sports a lengthy finish and tremendous palate appeal.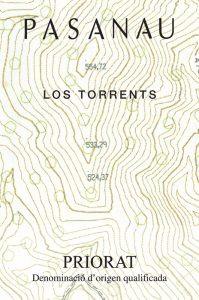 The International Wine of the Month Club's Collectors Series is proud to offer three exciting Spanish wines this June. The 2012 Pasanau Los Torrents emanates from the serious, warm-hearted Albert Pasanau, who has a reputation for turning out bold reds. Most assuredly, Albert's 2012 Los Torrents Priorat won't disappoint. In classic Priorat fashion, the 2012 Los Torrents exudes a deep purple robe, an amplifying aroma and an intriguing array of explosive flavors to tantalize the senses. Redolent with the scents and savory flavors of ripe mulberries, forest woodlands, graphite, anise and other assorted spices, the 2012 Los Torrents hardly lacks for character. Add 15.5% alcohol for body and plenty of ripe tannins and no one will refute this wine's extroverted personality. Yet, there is more to the 2012 Los Torrents than mere size and stature. With aeration, the wine's youthful ardor coalesces into a seamless stream of complex, deep down flavors that just keep on flowing. An equal blend of 50% Garnacha and 50% Mazuelo (aka Carignan) from old vines, the 2012 Pasanau Los Torrents is majestic now, but in true Pasanau fashion the 2012 Los Torrents is in for the long haul.
Our next June Collectors Series offering, the 2015 Losada Vinos de Finca Bierzo Godello, is still an infant, yet it already amazes those fortunate enough to find a bottle of this very limited production. Losada's Godello offers a bright straw-colored robe, tantalizing aromatics, and plenty of flavors in a balanced, harmonious format. Clean and focused in its bouquet with savory scents of lemon zest, white fruits, spice, and racy minerality, Losada's 2015 Godello exhibits real sensual appeal. The wine's vivacity continues on the palate, where white peach, melon, and subtle spice tones spread their welcome. All this goodness adds up to a delightfully fragrant, elegant, and hauntingly beautiful glass of white wine.
Completing this month's Collectors Series is the sensual, complex 2014 Josep Grau La Florens Montsant. Only 216 cases of this wine were produced in 2014 from the estate's 100 year old vines. The result is a Montsant of incomparable finesse and impeccable pedigree. The 2014 La Florens sports an alluring set of aromatics and flavors that offer a subtle but an entrancing array of forest woodlands, wild blackberries and exotic spices as well as a gentle deep down minerality that provides flavor as well as impeccable balance. Ripe but well-integrated tannins add structure and counterpoint to the tender aspects of this young wine, while La Florens' year-long stay in large Stockinger oval barrels of Austrian oak allows the wine to retain its fruit, an incomparable freshness, and a certain suavity and complexity – attributes that are noticeably absent in lesser Montsants. Give this wine a bit of aeration and enjoy the ride.
Salud!
Don