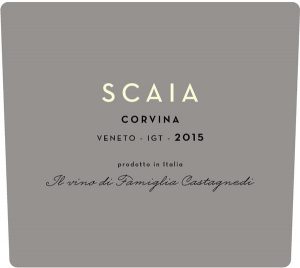 In July, The International Wine of the Month Club's Premier Series offers four unique and enjoyable wines from three continents. The 2015 Tenuta Sant'Antonio Scaia Corvina from Italy's picturesque Veneto begins this month's Premier Series selections. This deeply colored wine dazzles the eye and offers deep draughts of wood smoke, black cherry, wild berries, and roses to greet the nose before its savory scents seep almost surreptitiously into the very flavor and marrow of the wine. Given the extroverted nature and pronounced aromatics of this rare bottling of Corvina, one might expect a more rustic wine with elevated tannins. Instead, the very flavorful 2015 Scaia Corvina comes across as smooth as silk in the mouth as it practically glides across the palate. This is a rare and unique wine that offers intense flavors that evolve in the glass for an hour or more, without a tannic bite. It provides an ideal accompaniment to almost anything that comes off of the grill.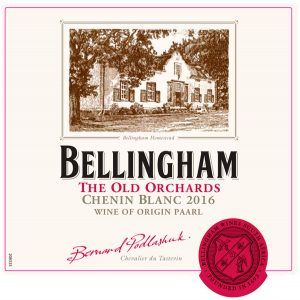 The delicious 2016 Bellingham Old Orchards Chenin Blanc is Scaia's partner this month in the Premier Series – a wine that underscores South Africa's preeminence with Chenin Blanc. Produced from some of Bellingham's finest estate Chenin Blanc vines, it embodies a faint golden glow and all the purity and brilliance of the light that one encounters on Africa's Western Cape. It also offers a beautiful, almost haunting bouquet, replete with nuanced scents of ripe apple, quince and stone fruits. In the mouth, subtle flavors emerge as the wine breathes, revealing layers of subtle fruit flavors infused with buttered brioche, marmalade and dried honey before finishing with a refreshing twist of citrus in the form of Meyer lemon or lime. This is an ideal summer or anytime white wine.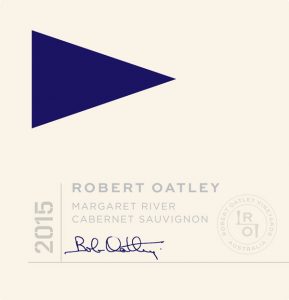 Next in line this month is the smooth but robust 2015 Oatley Margaret River Signature Collection Cabernet Sauvignon, a Cabernet that offers a truly amplifying aroma and plenty of juicy flavors to delight both steadfast Cabernet lovers and well as those less beholden to the tough tannins that accompany far too many other young Cabernets. Although deeply colored and highly extracted, Oatley's 2015 Signature Collection Cabernet Sauvignon possesses a suppleness born of ripe, well-integrated tannins thanks to Margaret River's extended hang times. In this Signature Collection Cabernet, juicy blackberry, plum, and raspberry fruit, infused with hints of mint and eucalyptus, ingratiate themselves to the nose and palate. After a bit of aeration, a subtle suggestion of chocolate or cocoa emerges to further make the case for this delightful, young Cabernet.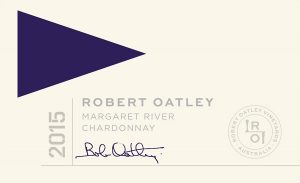 Rounding out this month's Premier Series is the 2015 Oatley Margaret River Signature Collection Chardonnay, an outstanding Chardonnay that highlights Margaret River's premier status as the source of Australia's finest Chardonnays. Garnering 91 Points from Wine Enthusiast and an Editor's Choice designation, it would be hard to find a better value today in Chardonnay. Rich and ripe, redolent with the savory scents of citrus and peach with a gentle infusion of vanilla, Oatley's Signature Collection Chardonnay sings from the glass. Enjoy this beautifully crafted Chardonnay with or without food. Enjoy!
As a sneak preview, in August look for the 2016 Le Provençal Côtes de Provence Rosé, a special cuvée selected from various parcels of vines from light, sandy soils and hillside vineyards planted on ancient limestone terraces in Provence. The combination of terroirs yields an elegant, dry Provençal rosé of considerable distinction.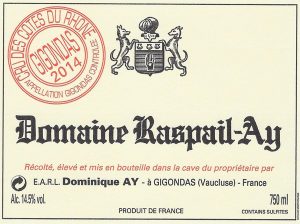 The International Wine of the Month Club's Collectors Series is proud to offer three exceptional wines in July from three countries. Dominique Ay's 2014 Domaine Raspail-Ay Gigondas leads the way this month. The 2014 Raspail Ay Gigondas is a highly aromatic, richly fruity, and beautifully textured Gigondas that can be drunk now with great pleasure or cellared for seven or eight years. It sports a brilliant, eye-striking ruby robe and an amplifying bouquet of black fruits, cherry, raspberry, and garrigue along with hints of violet flowers, pepper, and spice. In the mouth, the vibrant, elegantly structured 2014 Domaine Raspail-Ay Gigondas works its magic, offering a delicious, textured mélange of Provençal fruits, herbs, leather and spice – all set in a framework of fine-grained tannins that provide the ideal counterpoint to the wine's irresistible fruit. Add a long, authoritative finish and it is easy to see why Raspail Ay's Gigondas reigns as the benchmark for Gigondas. Enjoy!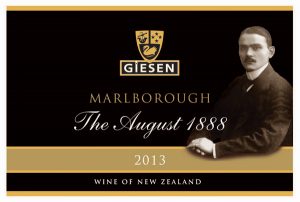 Next up is the 2013 Giesen The August 1888 Marlborough Sauvignon Blanc. This wine reflects the meticulous care the Giesen team affords the winery's flagship Sauvignon Blanc. Rich in color and redolent with the beguiling scents of fresh melons, lime leaves, and passionfruit, it is hard to resist guzzling this "extra ordinary" Sauvignon Blanc. But what a pity it would be to knock this wine down with nary a notice, as The August's multi-layered fruit flavors meld in the mouth, offering uplifting minerality and notes of toasted almond and freshly baked brioche. The wine's well-integrated oak flavors also add a fine complement, but never dominate. Instead, they enhance the wine, adding complexity and cachet. Long in the mouth and on the finish, you will not want to swallow The August, unless you can be sure to refill your glass. The 2013 August 1888 Sauvignon Blanc has earned many 90+ ratings, including 90 points from Wine Advocate.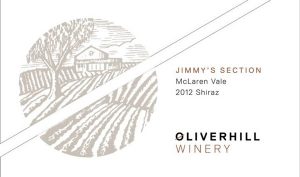 Completing this month's Collectors Series is the 2012 Oliverhill Jimmy Section Shiraz. The 2012 Oliverhill Jimmy Section Shiraz hails from a small block of very old vines in the most hallowed terroir of McLaren Vale and is bottled un-fined and unfiltered. Oliverhill's 2012 Jimmy Section Shiraz highlights the McLaren Vale's unique qualities by offering a saturated purple robe, a flamboyant bouquet, voluptuous flavors, and spectacular length. Downright racy, sexy, and utterly seductive, the 2012 Oliverhill Jimmy Section McLaren Vale Shiraz exudes savory scents and flavors of crushed blackberry, mulberry, Asian spices, eucalyptus, sandalwood, violets, and tobacco leaf to name a few. Textured, smooth, and impeccably balanced, this basket pressed Shiraz opens slowly and methodically, revealing new and interesting flavors with each sip. Wine Advocate and James Suckling both awarded the 2012 Oliverhill Jimmy Section Shiraz 93 Points, which now appears to be a bit stingy as this wine continues to develop in bottle. Enjoy!
Salud!
Don