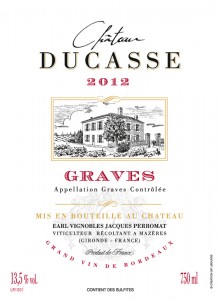 In January, The International Wine of the Month Club offers four outstanding wines from two continents.  Produced from Bordeaux's classic red wine varieties of Merlot, Cabernet Sauvignon and Cabernet Franc, the 2012 Château Ducasse Graves delivers an exceptional glass of red Bordeaux from Bordeaux's oldest and greatest wine-producing appellation.
The 2014 Château Chanteloiseau Cuvée Jean Jules Graves Blanc is a fine white wine from Graves.  As a blend of Semillon and Sauvignon Blanc, this classic white Graves is blessed with beautiful citrus aromas and flavors, pinpoint minerality, and a refreshing finish.  It makes a wonderful aperitif and comports itself equally well at table with seafood, salads, pastas, and white meats.
From the golden hills of Amador County, the 2013 Terra d'Oro Amador County Zinfandel delights the nose and palate with juicy berry flavors, hints of bramble, spice, and wild herb.  This is a bold, beautiful red Zinfandel that combines rich flavors and fine-grained tannins.  As a classic, old-vine California Zinfandel from America's own red grape varietal, this Terra d'Oro offering over-delivers in every way.
Wine lovers in search of hand-crafted Chardonnays are in for a treat with the 2014 Complicated Sonoma Coast Chardonnay.  Fashioned by two next-generation winemakers, Carlo Trinchero and Josh Phelps, from two of California's iconic wine families, this seductive Chardonnay offers opulent fruit aromas and flavors that integrate deft touches of spice and French oak to provide one tasty, uncomplicated Chardonnay.
The International Wine of the Month Club's Collectors Series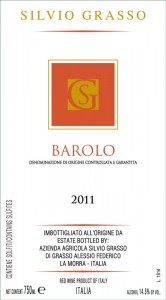 is proud to offer three special January features.  Our first January feature is the outstanding 2011 Silvio Grasso Barolo from one of Italy's iconic producers.  Barolo, known as, "the king of wines, and the wine of kings," ranks as one of Italy's best red wines.  The 2011 Silvio Grasso Barolo offers up an amplifying bouquet of red fruits, plum, rose petal, and spice, while it delights the palate with supple, complex, and expansive flavors. This is a wine perfect for enjoying now or cellaring for a decade or more.
The 2013 Maison Gille Rully Premier Cru Rabourcé 2013 is this month's Collectors Series special white wine.  It offers a radiant straw color and scents of acacia, privet, and orchard fruits before revealing pure Chardonnay fruit flavors in the mouth.  Born in the fashionable Rully appellation of Burgundy, this Premier Cru demonstrates why Burgundy is the spiritual home of Chardonnay and why Rabourcé's special terroir merits Premier Cru status.
The 2009 Château Armandière Diamant Rouge Cahors Malbec is a rich, ripe, and sophisticated Malbec that delivers the boldness and intensity of the finest Argentinean Malbecs, along with the added complexity, refinement, and sophistication of the best French wines. The 2009 Diamant Rouge is a rare and highly allocated wine from Château Armandière, one of the greatest estates in Cahors, the original home of Malbec.