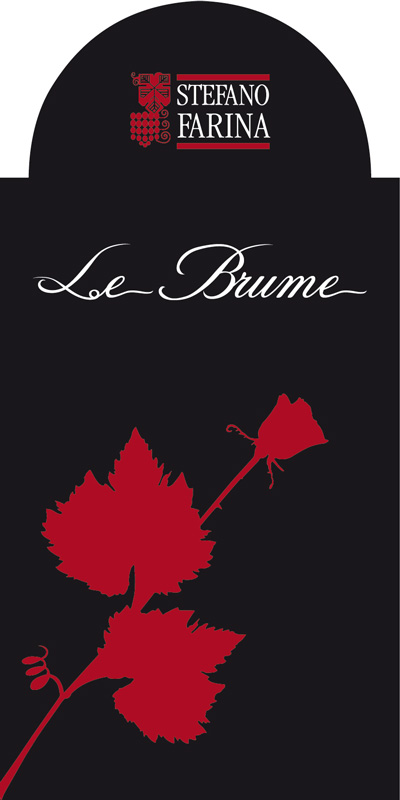 Each month The International Wine of the Month Club delivers to our members the finest quality and value wines available from around the world.  This January we are especially pleased with the rich and varied selection in The International Wine of the Month Club's Premier Series.  The 2011 Stefano Farina Langhe Le Brume, a crowd pleasing blend of Barbera and Nebbiolo from Italy's Piedmont, begins this month's experience. Silky smooth and rich in flavor, the medium-bodied 2011 Stefano Farina Langhe Le Brume combines the attributes of Piedmont's top varietals into one delicious red wine.  Deep in color, enticing in aroma and gratifying in flavor, the 2011 Le Brume offers a compote reminiscent of dried cherry, red berries and plum imbued with hints of cedar and forest floor.  Add touches of cocoa and dark chocolate and wrap it all up in a light patina of vanilla from 12 months of oak barrel ageing and Le Brume is one succulent red wine.
Our next Premier Series offering is the 2015 Ottosoldi Gavi D.O.C.G. from Italy's Piedmont.  Ottosoldi's 2015 Gavi embodies the essence of the elegant Cortese varietal, as it offers the supreme balance for which the Cortese from Gavi is renowned.  Fragrant with delicate floral and orchard fruit scents (think summer apples, apricots, and pears), the wine's haunting aroma is sure to elicit a smile.  And given the warmth of the 2015 vintage, the 2015 Ottosoldi Gavi comes across on the palate as juicy and fleshy but with equal portions of acidity and vivacity to preserve Gavi's fresh, ethereal quality.  We are not alone in our effusive praise of this wine; James Suckling just awarded the 2015 Ottosoldi Gavi 93 points.  Taste and see why Ottosoldi's 2015 Gavi may be the best white wine value of the year.
Next in this month's exciting quartet is the 2014 Bodegas Tridente Castilla Y Leon Tempranillo, a Juan Gil wine from old vines. Tridente has always been one of Juan Gils' most compelling wines and one of the world's best bargains in old vine Tempranillo.  As soon as the cork exits the bottle and splashes joyfully into the glass, the 2014 Tridente Tempranillo captivates the eye as well as the nose.  It greets the eager taster with a saturated purple robe and a redolence that brings both joy and anticipation.  Scents of ripe black fruits mixed with incense and sweet balsamic notes tantalize the eager nose and foreshadow the wine's broad voluminous flavors.  In the mouth, concentrated blackberry and crème-de-cassis flavors infused with deft touches of graphite and toasted oak caress the palate.  Concentrated, powerful, yet quite smooth with nary an edge, the 2014 Tridente Tempranillo provides ample testimony to the glory of old vine Tempranillo from Castilla Y Leon.
Rounding out this month's Premier Series offerings is the 2015 Maison Gilles Noblet Macon-Fuissé, a delightful white Burgundy.  Gilles Noblet, a man not given to brash statements or hyperbole commented: "The 2015 Macon wines are the finest I have produced in 37 years." Excellency and consistency are truly Gilles Noblet's calling cards, and there is no doubt that the 2015 vintage yielded exceptional quality throughout Burgundy.  The 2015 Maison Gilles Noblet Macon-Fuissé is a true classic – fuller and riper than normal due to reduced yields but still in possession of the elegance and precision that make Noblet's wines so compelling.  Although an absolute delight to drink now, Maison Noblet's 2015 Macon-Fuissé will continue to develop in bottle and offer exceptional drinking pleasure through 2018 and beyond.
The International Wine of the Month Club's Collector Series is pleased to offer three exceptional and uniquely different selections in January.  The 2013 Obsidian Ridge Red Hills Cabernet Sauvignon spearheads this month's highly acclaimed selections.  The words "idyllic" and "near-perfect" flow from the mouths of viticulturists and winemakers alike in describing the 2013 vintage in Northern California and this month's offering provides the proof.  The 2013 Obsidian Ridge Estate Red Hills Cabernet Sauvignon ranks among the finest ever produced from this splendid vineyard that straddles Napa and Lake Counties.  From a well of deep purple springs entrancing aromas of blackberry, blueberry, fennel and roasted coffee coupled with hints of cinnamon, cardamom, and vanilla.  On the palate, the 2013 Obsidian Ridge Estate Cabernet Sauvignon explodes, offering equal parts flesh and bone.  Plenty of juicy blackberry fruit is backed up by ripe, authoritative tannins. This wine drinks beautifully now but will handsomely reward tasters who are savvy enough to lay some bottles away for years to come.
Our next January Collector Series offering is a rare and highly allocated white Burgundy, the 2011 Thomas Morey Premier Cru Chassagne-Montrachet Les Chenevottes.  Thomas Morey's 2011 Chassagne-Montrachet Les Chenevottes hails from the Premier Cru vineyard adjacent to Le Montrachet, the world's most illustrious terroir.  More importantly, Morey's Les Chenevottes epitomizes elegance and breed – the qualities that have made white Burgundy the world's most renowned Chardonnay and earned Thomas Morey's 2011 Les Chenevottes numerous accolades, including 90 points from Wine Spectator and Stephen Tanzer.  From the moment it is poured the 2011 Thomas Morey Les Chenevottes delights the eye, offers a sparkling sun-kissed robe, and provides an entrancing bouquet of ripe citrus and poached pear along with hints of spice and wood smoke.  With each sip, this wine caresses the palate with gentle fruit and soft, seductive, mineral driven flavors.  Although quite refined and deceptively ethereal when first poured, Thomas Morey's world-class Chassagne-Montrachet Les Chenevottes takes on weight in the glass and delights the palate with complex flavors that continually escalate as the wine reaches ambient temperature.  A rare find!
Completing this month's Collector Series is the 2012 Château Beauregard Ducasse Graves, an elegant, sophisticated red Bordeaux that provides ample evidence as to why Graves remains the consummate favorite of Bordeaux connoisseurs.  In classic Graves fashion the 2012 Château Beauregard Ducasse offers both flavor and finesse, without the searing tannins of its younger Medoc siblings.  This Château Beauregard Ducasse displays a deep ruby robe and a delightful bouquet, resplendent with enticing fruit and earth tones, which may make you wonder if the aroma alone isn't worth the cost of the wine.  Balanced and full of savory flavors that expand in the mouth, the medium-bodied 2012 Château Beauregard Ducasse is a true Bordeaux classic.  With a bit of aeration, it offers up a delightful mélange of blackcurrant fruit, cedar, mineral, smoked herbs, and a touch of toasted oak to frame the wine's soft dry tannins.  This is the ideal wine for an elegant dinner party.
Salud!
Don