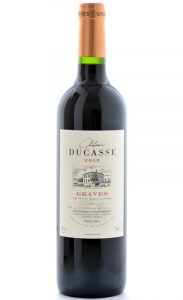 In February, The International Wine of the Month Club's Premier Series offers four special wines. To begin this month's wine adventure is the 2015 Château Ducasse Graves, the progeny of the exceptional and much heralded 2015 vintage in Bordeaux. The 2015 Château Ducasse Graves displays a deep purple robe and an enticing aroma of black fruits, cassis, unsmoked tobacco and supple earth tones that greet the nose and enliven the palate. In the mouth, this charming red Graves truly blossoms, revealing layers of satisfying flavors. Dry, yet rich on the palate, the 2015 Château Ducasse offers a wealth of flavors, blackberry and currant fruit, cedar, herbs and wood smoke to complement the wine's ripe, firm tannins. The 2015 vintage in Bordeaux has endowed this wine with ample fruit and a healthy tannic structure along with exceptional texture, all of which bode well for both early consumption and long-term cellaring.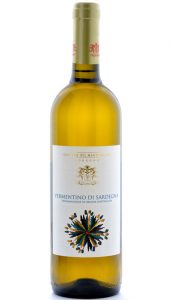 Our next Premier Series feature, the 2016 Cantina del Mandrolisai DOC Vermentino di Sardegna, is a wine blessed with a rich straw color, a beguiling floral bouquet of spring and summer flowers, and a gentle, sophisticated minerality. Cantina del Mandrolisai's beautiful 2016 Vermentino engages the nose from the moment it is poured. The wine's clean scented bouquet continues in the mouth, where pure ripe fruit flavors fill the mouth and the wine's exceptional texture tantalizes the licentious palate, making subsequent sips nothing short of obligatory. To complement the wine's sleek textured fruit, crisp acidity imbued with hints of citrus provides length and a long refreshing finish. The 2016 Cantina del Mandrolisai DOC Vermentino di Sardegna will certainly make members take note of the beautiful island of Sardinia and its charming Vermentino.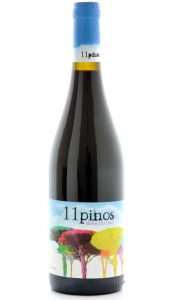 Next in this month's quartet is the 2016 11 Piños Bobal Old Vines, a deep purple potion from Spain that welcomes the eye and delights the nose with seductive aromas of cherry, plum and spice. And in the mouth, the 2016 11 Piños Bobal Old Vines truly shows its hand, exhibiting bold, rich flavors. Cherry, plum, spice and hints of wood smoke grace the palate. This youthful Bobal offers plenty of concentration in a smooth, balanced frame made of soft tannins. Mouth-filling and persistent on the palate, the 11 Piños Bobal Old Vines marries the unique qualities of Bobal to the contemporary penchant for moderate oak ageing, making this wine very easy to drink.
Last but certainly not least in this month's Premier Series is the mouthwatering 2016 Ottosoldi Gavi, a wine that embodies the essence of the Cortese varietal – supreme elegance and impeccable balance. From the wine's pale yellow sun-splashed robe to its long, snappy finish, the 2016 Ottosoldi Gavi offers delightful drinking. Fragrant with floral scents and the aromas of pear and citrus, this Ottosoldi Gavi is sure to elicit a smile and delight the senses. Lacking extremes in weather during the 2016 growing season, the 2016 Ottosoldi Gavi maintains a healthy tension between fruit and fresh acidity, an attribute that preserves Gavi's hauntingly delicate ethereal quality. Add subtle minerality and a long, racy finish and it becomes obvious why Ottosoldi's Gavi has consistently been lauded by critics and consumers alike.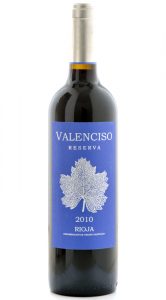 The International Wine of the Month Club's Collectors Series is proud to offer three truly exceptional, highly allocated wines in February. Our first February feature is the outstanding 2010 Valenciso Rioja Reserva from the most impeccably run property in Rioja. The otherworldly 2010 Valenciso Rioja Reserva continues this bodega's hot hand by turning in another terrific performance. Tim Atkins, Master of Wine, and Decanter magazine awarded the 2010 Valenciso Rioja Reserva 96 points. The 2010 Valenciso Reserva is adorned with a deep purple robe, explosive aromatics, finely polished fruit, and captivating spice tones. And as we have found with each and every vintage from this superbly run estate, the 2010 Valenciso Reserva embodies much of the confidence, personality, and charm of winemaker Luis Valentin. Produced from 100% Tempranillo, Valenciso's 2010 Rioja Reserva offers savory scents of red and black fruits, ripe woodland berries, sandalwood, cinnamon, and deft touches of vanilla from oak barrel ageing. In the mouth, the wine unfolds slowly and persistently in true Rioja Alta fashion to reveal a wellspring of fruit, spice, and warm wood flavors. Moreover, layers of complex flavors continue to tantalize the palate and linger long after the wine slips down the throat. The 2010 Valenciso Reserva strikes the ideal balance between fruit and structure, characteristics that have consistently earned Valenciso international acclaim.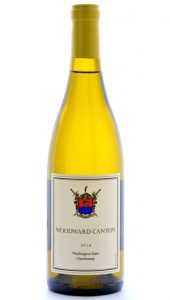 Our next February Collectors Series is an exceedingly impressive barrel fermented Chardonnay from a pioneering Walla Walla producer, the 2014 Woodward Canyon Washington State Chardonnay, a wine that positively sings from the glass. The show begins with the wine's attractive hue and continues with tantalizing aromas of freshly picked apples and pears, brioche, and hazelnut. The bouquet on this wine alone sealed the deal for us. However, wait until this vibrant, complex Chardonnay has a chance to work its magic in the mouth. Superbly integrated vanilla tones complement the wine's juicy fruit and vibrant acidity to enliven the palate. Burgundian in style, Woodward Canyon's 2014 Washington State Chardonnay offers a delightful set of complex flavors in the form of orchard and stone fruit flavors, lightly buttered toast, and subtle hints of spice before exiting with a long racy flourish. The recipient of numerous 90+ ratings, including Editor's Choice and 91 points from Wine Enthusiast as well as 91 points from Wine Advocate, the 2014 Woodward Canyon Chardonnay is indeed special and quite enjoyable now, but one need not be in a hurry as this rock solid Chardonnay has plenty of years of life ahead of it.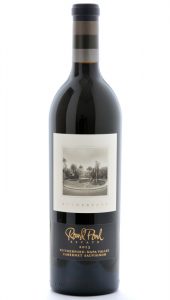 The 2013 Round Pond Estate Rutherford Cabernet Sauvignon rounds out this month's superb Collectors Series offerings. The recipient of 94 points from Robert Parker's Wine Advocate, this wine truly reflects Round Pond's highly prized terroir, the region's signature Rutherford dust, and the inherent benevolence of the 2013 vintage in Napa Valley – certainly one of the finest vintages for Cabernet Sauvignon on record. Round Pond's 2013 Rutherford Estate Cabernet Sauvignon (77% Cabernet Sauvignon, 19% Petit Verdot and 4% Malbec) embodies the best of all worlds, both old and new as it melds the finest Napa Valley fruit to Bordeaux elegance and complexity. Hand-crafted entirely from the top 5% of Round Pond's Rutherford estate, it exhibits a complex set of aromatics, layers of gorgeous fruit, polished tannins and exceptional minerality thanks to Rutherford's magical dust. Rich cassis, plum and floral scents grace the nose and palate. In the mouth, one senses the wine's richness and experiences the complex layers of fruit, exotic spices and minerals that make Round Pond's Rutherford Cabernet Sauvignon so appealing. This wine has been described as "intense, smooth, medium-bodied, rich, and supple." Although seemly contradictory, Round Pond's 2013 Rutherford Estate Cabernet Sauvignon is all of these and more. Enjoy!