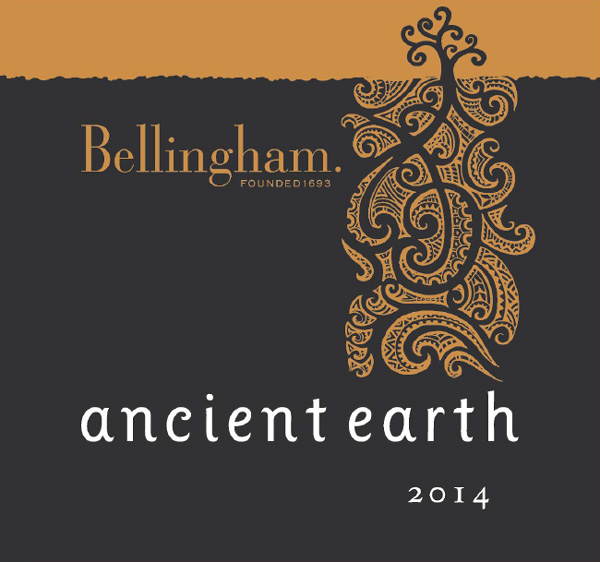 This month The International Wine of the Month Club is pleased to deliver an exceptionally diverse portfolio of quality wines to its Premier Series members. To begin this month's adventure is the 2014 Bellingham Ancient Earth Pinotage Shiraz, a crowd-pleasing red with a nearly opaque purple and ruby-highlighted robe. An intriguing blend of Pinotage (80%) and Shiraz (20%), this juicy red wine offers deep berry tones, hints of forest floor and wood smoke in its aromatic profile to complement its eye-catching color With a just a bit of aeration, deep black cherry and mulberry flavors emerge on the palate – all wrapped in a light patina of oak. The result is a wine of overt charm and a smooth texture that finishes with real panache. No wonder Stephen Tanzer awarded 90 Points to the 2014 Ancient Earth Pinotage Shiraz
Our next Premier Series offering is the 2014 Franklin Tate Estates Margaret River Chardonnay from Australia's most lauded wine region. Margaret River's temperate climate and formidable terroir yield balanced wines, which combine the finest in New and Old World winemaking. The 2014 Franklin Tate Estates Margaret River Chardonnay offers more than a mere glimpse into the region's traditional style of Chardonnay, whereby all of this wine's attributes contribute to its overall success with no characteristic dominating another. With a bright medium-straw color and glint of green, Franklin Estates' 2014 Margaret River Chardonnay resembles more a white Burgundy than a Chardonnay from California or elsewhere. This Margaret River Chardonnay offers a complex set of aromatics: hints of citrus, nectarine, spring flowers and hazelnuts meld with scents of freshly baked bread and creamy oak from partial barrel fermentation in new and old French barriques. Pure fruit, nougat and mineral tones present themselves on the palate. Lithe yet satisfying, the 2014 Franklin Tate Estates Margaret River Chardonnay captures the unique character, quality and style one can expect from Margaret River.
Next in this month's exciting portfolio is the 2013 Boccadigabbia Rosso Piceno. A traditional red wine from Italy's Marches, the 2013 Rosso Piceno Boccadigabbia does the Marches proud. Boccadigabbia makes the finest and fullest Rosso Piceno around. The opaque 2013 Boccadigabbia Rosso Piceno is bold, brooding, and thoroughly packed with flavor, yet it also offers a level of sophistication and suavity. It provides entrancing deep down scents of black fruits, tinged with licorice and truffle. In the mouth, it appears equally full, rich, and immensely flavorful, where it yields savory notes of black fruits, earth, roses, violets, and forest woodlands, which meld harmoniously with the wine's substantial tannins to offer an authoritative, powerful finish. Without a doubt, Boccadigabbia sets the bar for Rosso Piceno.
Rounding out this month's Premier Series offerings is the 2014 Domaine Dyckerhoff Reuilly from the diminutive 450-acre French appellation of Reuilly. Situated along the upper reaches of the Loire River, Reuilly was once considered "the poor man's Sancerre," but it is now a shining source of elegant, balanced Sauvignon Blanc as the 2014 Domaine Dyckerhoff Reuilly can attest. From the superb 2014 vintage, Dyckerhoff's 2014 Reuilly offers soft scents of crisp mountain apples and spring flowers. On the palate, pure fruit and herbal flavors emerge where they mingle with a gentle minerality and a light fresh acidity to afford balance and delicacy to this superb Sauvignon Blanc. Elegant, easy and delightfully engaging, the 2014 Dyckerhoff Reuilly plays counterpoint to some of the more aggressive, sometimes off-putting Sauvignon Blanc wines from elsewhere.

The International Wine of the Month Club's Collectors Series is pleased to offer three rare and exceptional selections in February. To lead the way is the 2013 Galena Priorat from Spain's rugged, starkly beautiful Priorat. The 2013 Galena Priorat boasts an intense dark cherry color that expresses the extroverted nature of the land. The wine's remarkable aromatic allure offers a wealth of aromatic complexity in the form of black fruits, cranberry, exotic spices and a refreshing minerality. In the mouth, one tastes and feels the essence of the land; deep down fruit flavors mingle with a vibrant minerality imbued with touches of spice and wild herb. Powerful, yet supremely balanced, the 2013 Galena Priorat drinks remarkably well now but will evolve favorably in the bottle for more than a decade. Not surprisingly, Wine Spectator awarded the 2013 Galena 92 Points.
Our next February Collectors Series offering is a rare and highly allocated Grand Cru Alsace Riesling from Emile Beyer, one of Alsace's premier domains. Alsace Rieslings bear little resemblance to the inexpensive German Rieslings of yesteryear and most are fermented dry. The 2014 Emile Beyer Grand Cru Pfersigberg Alsace Riesling is delightfully dry and meant to be enjoyed at table with a splendid meal. Hauntingly beautiful in aroma, delicate and complex in flavor, Emile Beyer's 2014 Grand Cru Pfersigberg Riesling offers an enthralling potpourri of spring flowers, orchard fruits, cardamom, and pure fruit and mineral flavors to delight the nose and palate. Balanced acidity with the mouthwatering freshness of lemon zest adds crispness and lift to the wine's refreshing finish. With a glass of Emile Beyer's Pfersigberg Grand Cru Riesling, put aside all preconceived notions of the noble Riesling varietal and discover the grape's true beauty, without the residual sugar.
Rounding out this month's exceptional Collectors Series is the superb 2012 Fisher Mountain Estate Cabernet Sauvignon, which not only exemplifies the greatness of Fisher's high elevation mountain fruit, it offers all fortunate enough to acquire a bottle of this highly allocated offering a taste of one of California's quintessential Meritage or Bordeaux blends. A deeply saturated purple robe first greets the eye and is followed by a bouquet that gloriously wafts from the glass. A deep, dense wine, the 2012 Fisher Mountain Estate Cabernet Sauvignon offers plenty of savory scents and flavors to gratify the senses. Rich blackberry, cassis, wood smoke, tobacco, incense and wild herb flavors well up to greet the nose and grace the palate. Concentrated, yet smooth and rich, Fisher's Mountain Estate Cabernet Sauvignon possesses concentration, depth, and precision with just the right amount of tannin and verve to offer a long, lingering, expressive finish. Not surprisingly, the 2012 Fisher Mountain Estate Cabernet Sauvignon earned 93 points from Antonio Galloni at Vinous.