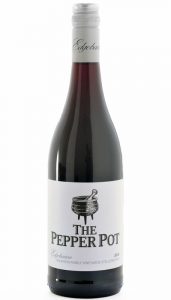 In April, The International Wine of the Month Club's Premier Series is excited to offer four exceptional wines from around the world, beginning with Edgebaston's 2016 Pepper Pot crafted by David Finlayson, South Africa's highly acclaimed winemaker. In the 2016 Pepper Pot, Finlayson has fashioned his finest Pepper Pot to date as scores from Vinous (91 points) and James Suckling (91 points) will attest. A lip-smacking, palate-pleasing blend of Syrah, Carignan, Tannat, Mourvèdre, Cinsault, and Grenache, the 2016 Pepper Pot brims with the savory scents of blackberry, mulberry, and exotic spices. Equally rewarding is Pepper Pot's smooth, rich flavors, which fill the mouth and caress the palate. An enticing blend of berry fruits, garrigue, orange rind, and savory woodland flavors all come to fore in this smooth medium-bodied red with just the right amount of acidity to leave the palate refreshed and ready for more. Without a doubt, the 2016 Pepper Pot is a crowd pleaser as well as one of the planet's great red wine values.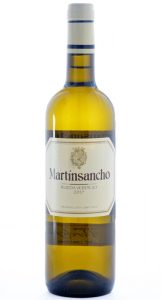 Our next Premier Series feature is the 2017 Martinsancho Rueda Verdejo from Spain's greatest producer of Verdejo, Angel Rodriguez. Rodriguez was responsible for reviving Verdejo's fortunes in the 1970s. The 2017 Martinsancho is the last vintage Angel presided over, as he passed away in early 2018. Like its mentor, the 2017 Martinsancho is full of energy and shines in the glass with a bright sunny color. Refreshing minerality, laser-like precision and purity emanate from every draught of this wine, while pungent aromas of citrus and lemon zest, spring flowers and liquid stones seduce the nose and prepare the palate for the sensual fruit and floral tones that grace the mouth. Underpinned with a crisp, racy herb-tinged minerality and perfectly balanced natural acidity the 2017 Martinsancho enlivens the senses and finishes with subtle yet complex flavors. In fact, nothing detracts from the purity and freshness of this wine, which is undoubtedly one of the reasons that noted wine critic Robert Parker Jr. once made this comment about Martinsancho: "This is the best dry white table wine I have tasted from Spain." Come and taste the legacy!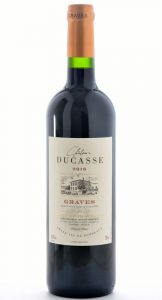 Next in April's world tour of wine is the 2016 Château Ducasse Graves. Born during a superlative Bordeaux vintage, the 2016 red Graves epitomizes Graves's classic style by exhibiting a deep purple robe and offering enticing aromas of black fruits, cassis, mulberry, unsmoked tobacco and supple earth tones that tantalize the nose and satiate the palate. Dry, yet rich with the quintessential savor of Graves, the 2016 Château Ducasse offers a wealth of blackberry and currant fruit, cedar, herbs and wood smoke on the palate to complement its firm tannins. Bolder and more structured than in previous vintages, the 2016 Château Ducasse can be enjoyed now or cellared for several years.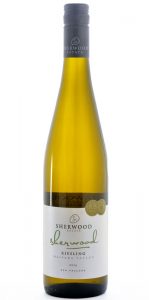 Completing this month's Premier Series portfolio is Sherwood's 2015 Waipara Riesling, a wine that was splendid upon first release but is even better now as Wine Enthusiast's stunning review and 91 points will attest. From the wine's brilliant sunlit hue to its graceful exit down the throat, the 2015 Sherwood Waipara Riesling truly shines. Entrancing scents of apple, peach and apricot waft from the glass and settle in the soul of this concentrated Riesling. Pure fruit and floral flavors emerge in the mouth to tantalize the palate. Rich and concentrated, yet lively and long, the 2015 Sherwood Waipara Riesling makes a stunning case for Waipara as a source of world class wine. Endowed with a delightful fruitiness and a winning outgoing personality, it's easy to imagine consuming the better part of a bottle of this magical Waipara Riesling without much more than a notice, but there is a lot more to this Riesling than a good quaff.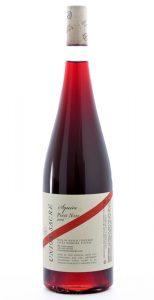 The International Wine of the Month Club's Collectors Series is thrilled to reveal April's three award-winning wines. Beginning this month's three nation tour is Union Sacré's 2016 Squire Santa Barbara County Pinot Noir, a wine that arises from one of California's heretofore unsung gems. Enclosed in a clear bottle that reflects its brilliant ruby red robe, the 2016 Union Sacré Pinot Noir looks good and tastes even better, that is if on account of its intoxicating aroma you can take your nose out of the glass long enough to taste it. Scents of crushed raspberries and strawberries mingled with hints of forest woodlands and a silky minerality make the 2016 Union Sacré Pinot Noir hard to resist. Better still, the wine's enticing aroma emerges on the palate along with touches of spice and a crispness that keeps this Pinot Noir fresh and engaging all the way through to a smooth succulent finish. Yes, Union Sacré's 2016 Squire is a royal beauty just waiting to be discovered.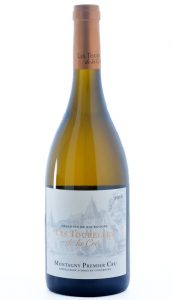 Our next April Collectors Series offering is the 2016 Château de la Crée Les Tourelles Montagny Premier Cru, the recipient of numerous 90+ point ratings. Montagny is home to many of Burgundy's most delightful and exuberant white wines. Made from 100% Chardonnay from Premier Cru vineyards, Château de la Crée's 2016 Les Tourelles Montagny Premier Cru wears a fashionable golden color and offers fresh aromas of acacia flowers, almonds, apple and citrus blossoms as well as youthful juicy flavors to delight the palate. In the finest Montagny fashion, Château de la Crée's 2016 Les Tourelles comes across sleek and juicy, yet surprisingly rich. In the mouth, pure beautiful Chardonnay fruit laced with hints of hazelnut, nutmeg, and a distinctive minerality comes neatly wrapped in a fine patina of French oak, which adds subtle creaminess to the wine's bright acidity and considerable structure. Refined and richly flavored, the 2016 Château de la Crée Les Tourelles Montagny Premier Cru starts and finishes with panache.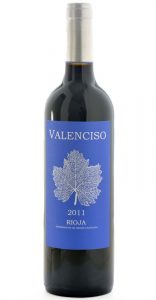 Rounding out this month's Collectors Series is the 2011 Valenciso Rioja Reserva. Valenciso is no stranger to The International Wine of the Month Club as Valenciso has consistently fashioned the finest Rioja Reservas for more than a decade, seemingly in defiance of the vagaries of each vintage. In 2011, Valenciso's Rioja Reserva has once again risen to the top. A hot, dry year in which superb selection and a reduced crop yielded a bolder and more concentrated Rioja Reserva than usual makes the 2011 Valenciso Rioja Reserva a clear stand out as well as a candidate for both early drinking and extended cellaring. Valenciso's supreme balance, elegance and refinement remain front and center in the 2011 Rioja Reserva. Produced from 100% organically farmed Tempranillo from the bodega's holdings in Rioja Alta, the 2011 Valenciso Rioja offers an amplifying aroma redolent with floral, fruit, and spice tones. Tightly constructed around a core of polished tannins, the wine explodes in the mouth, filling the palate with persistent red and black berry flavors that wrap around a cache of cinnamon, sandalwood, and vanilla from 18 months in French barriques. The recipient of multiple awards and 90+ point ratings, including 95 Points – Tim Atkin MW, Special Rioja Report 2018, every serious wine lover and collector should have Valenciso's 2011 Rioja Reserva on their table and in their cellar.
Enjoy!