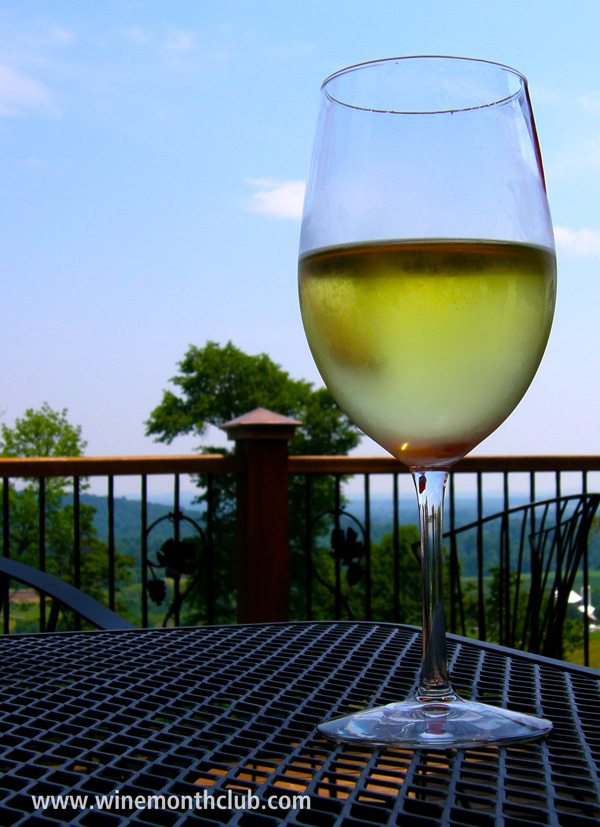 Summer calls for white wines that quench the thirst and refresh the palate, wines with zip that disappear eagerly down the throat and immediately make me want to come back for more.   Big, buttery Chardonnays with plenty of oak have their place, but summer makes me search out a wide array of white wines with distinctive varietal character, minimal oak, and real quench-ability.
Sauvignon Blanc is my first go-to summer varietal, particularly from Sancerre and producers such as Fournier and Moreux.  Sancerre is France's quintessential Sauvignon Blanc with crisp, racy flavors that capture the palate and enliven the senses.
Excellent Sauvignon Blancs from Chile, New Zealand and South Africa abound, too.  The Errazuriz Max Reserva and Casa Silva Cool Coast from Chile are particularly noteworthy, as they provide more body, flavor and quench-ability than most.  Although New Zealand and Sauvignon Blanc have become nearly synonymous, some New Zealand examples strike me as a bit thin and acidic, but not Dog Point's Marlborough Section 94.  Dog Point Section 94 is full-throttle Sauvignon Blanc that's truly world class; it drinks great young and is even better after five or more years in the bottle.
For high-quality, everyday summer white wines, Italy is hard to beat, and I don't mean just Pinot Grigio.  Costantini Frascati from estate organic grapes, the remarkable Stefano Massone Masera Gavi and any Verdicchio from Bisci or Tavignano make me smile as often as I drink them all year round.  Authentic estate grown Soave from the Veneto's premier grape varietal Garganega offers plenty of pleasure, too, in every season.  Gini and Tamellini are clear stand-out producers who make consistently exceptional Soave every year.
Another wonderfully refreshing summer wine is Grüner Veltliner, Austria's quintessential white grape.  Premium producers, such as Pichler and Hirtzberger, fashion world-class examples, but for every-day fare, Domaine Wachau gets my vote for their hard to beat, affordable, and tasty Grüner Veltliner.
Blends make great summertime whites, too.  California and South Africa have become quite adept at putting together thirst quenching blends with plenty of character.  Bouchard Finlayson Blanc de Mer from South Africa's South Coast strikes me as one of the best.  Fashioned initially with seafood accompaniments in mind, this mouth-watering blend of Riesling, Viognier, Chardonnay and Chenin Blanc offers especially pure fruit flavors as well as good, crisp acidity, which makes it a summer stand-out as well as a great all year round quaff.
It's summer, be adventurous.  Try something other than big, buttery Chardonnay, even if it's a delicious un-oaked California Chardonnay, such as the soon to be released 2014 Pietra Santa Estate Chardonnay.
Salud!
Don