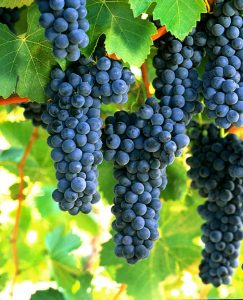 Syrah, also known as Shiraz, is the most under-appreciated and unsung red grape variety in America, despite the varietal's inherent quality, incredible value, and the availability of legions of great Syrah-based wines from around the world. This begs the question: Why is Syrah not more widely appreciated?
Syrah lives in the shadow of America's current penchant for Cabernet Sauvignon, even though many Cabernets are grossly over-priced and underperforming. And of course, in recent years, there is sexy, hedonistic Pinot Noir to contend with, a wine that can be immediately gracious and charming. So where does that leave Syrah/Shiraz, a grape with two names and a proven track record that has been around a lot longer than most varietals, even though Syrah has never been better than it is today? It leaves Syrah the underdog to contend for a place at the table with the two other members of the varietal triumvirate. It also offers savvy consumers the opportunity to enjoy world class red wine for a lot less than a mediocre Cabernet Sauvignon or Pinot Noir.
If doubt still remains as to Syrah's preeminence, consider the greatest, most revered red wines of Australia, including the iconic Penfold's Grange, stem from Syrah. And what about Hermitage and Côte Rôtie from France? They are all 100% Syrah with no shortage of greatness there! And let's not forget the iconic Château Beaucastel of Châteauneuf-du-Pape fame: its primary varietal is Syrah. Argentina, Australia, California, Chile, France, South Africa, and Washington State all fashion a bevy of beautiful Syrah-based wines, too, many from old vines some of which claim a century or more of age.
Although Syrah/Shiraz has traveled the world, France remains the spiritual home of Syrah. Chapoutier, Chevalier, Clape, Guigal, and Jaboulet are just a few of the many French producers of outstanding Syrah. Australia crafts a plethora of fabulous Shiraz wine, too, many at a fraction of the cost of France's most expensive Syrahs. Tried and true Australian purveyors such as Chapel Hill, Nugan, and Tait make world-class Syrah at prices most of us can afford. Other New World producers put the quality in the bottle, too. California wineries Beckmen and Stolpman consistently turn out complex, age-worthy Syrahs at half of the price of Cabernet Sauvignons of equal quality. Although relative newcomers to fashioning superb Syrah, Chile's Casas del Bosque and Casa Silva wineries craft excellent Syrahs as does South Africa's Reyneke estate, among others. Why pay more for less? The wonderful world of Syrah awaits!