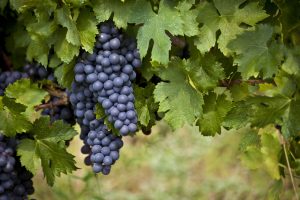 A wine trip to Spain brings great joy, a reunion with old friends, and more than a few new faces. Wine lovers and critics all agree on Spain's acumen in fashioning full-bodied red wines from the country's most celebrated wine regions: Rioja, Ribera del Duero, Montsant, and Priorato to name a few; yet Spain offers much more in quality and variety than just the robust red wines from the big four names. How easy is it to overlook the rest of Spain and the exciting wines of Galicia, Rueda, Jerez de la Frontera, and the plethora of exceptional sparkling, white, and red wines of Catalonia, including Cava and Costers del Segre, the latter being the source of Spain's newest red wine stars.
Cava, Spain's answer to Champagne, ranks among the world's finest traditional method sparkling wines. It is made the same way as Champagne and although it can be made anywhere in Spain, Catalonia specializes in Cava. Producers such as Mont Marçal, Roger Goulart, and Raventos fashion beautiful Catalan Cavas from traditional Spanish varietals as well as Chardonnay and Pinot Noir, and at a fraction of the cost of French Champagne.
If you are in search of new and exciting wines, make a beeline to Catalonia's Costers del Segre where a plethora of polished, full-bodied red wines abound. Costers del Segre, meaning "Banks of the Segre" is a Denominación de Origen (DO) located in the heart of Catalonia in the valley of the Segre River. Founded in 1986, Costers del Segre is a relatively new DO by Spanish standards, but its wines are second to none. In fact, Costers del Segre has attracted many of the biggest and best names in Spanish wines, including Castell del Remei, Raimat, and Torres. Castell del Remei was the first Catalan winery to estate grow, bottle, and age its wines in the manner of Classified Bordeaux and its wines are not to be missed. Castell del Remei fashions superlative red Costers del Segre wines, including Gotim Bru and the estate's flagship offering, 1780, an exceptional full-bodied red wine from Cabernet Sauvignon, Tempranillo, and Garnacha. Castell del Remei also produces a bevy of beautiful white wines from traditional Catalan and international grape varieties.
Whether you are in search of something old or something new, Spain has it all. And, there is no better time than now to enjoy Spanish wines. Today is El Siglo d'Oro, the Golden Age of Spanish wine, so why wait? Enjoy!