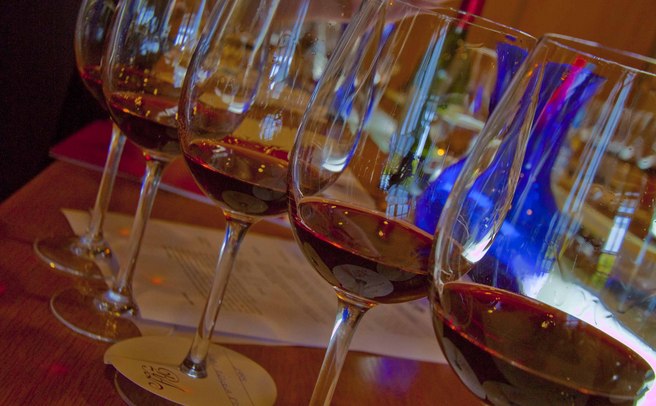 The market is full of fine red wines from every imaginable place, so choosing a good one can be a daunting task.  So why bother looking for such wines?  Bang for the buck!  And where does one start looking for fine red wines that hardly anyone knows?  How about beginning with wines you've never heard of from a place you would never think of?  Start with Uruguay, The Republic of Georgia and circle back to small garagiste producers in California.  Consider grapes such as Bonarda, Saperavi, and Tannat before coming back to Mataro, Petite Sirah, and Zinfandel.  Uruguay, a South American oasis of peace and stability, has been making good wine for centuries, most of which has been consumed by the small but prosperous local population.
Tannat, whose origin is Southwest France where it figures in the legendary "Black Wine" of France known as Cahors, is Uruguay's signature grape variety.  The word tannin derives its name from the Tannat grape, which should tell us something about Tannat: It produces full-bodied, age worthy wines for certain.  Alone or when blended with Merlot from wineries such as Artesana, Tannat delivers a lot of bang for the buck and pairs beautifully with red meats and rich sauces.
Saperavi, a red grape from The Republic of Georgia (a small country with a mere 8,000 year old history of wine production) yields another fine red wine that almost nobody knows.  Saperavi is a versatile grape that can be made for gratifying early consumption or crafted for the long haul.  Marani makes a number of noteworthy wines from the Saperavi varietal.  And after further exploration far and wide, head back to California in search of old vine field blends of Zinfandel, Petite Sirah,  Mataro and more from a small producer you've never heard of.  You will almost certainly find wine worthy of the quest.
Saluté!
Don