A great fast and unique brunch item for Mother's Day!
Ingredients per Naan Pizza: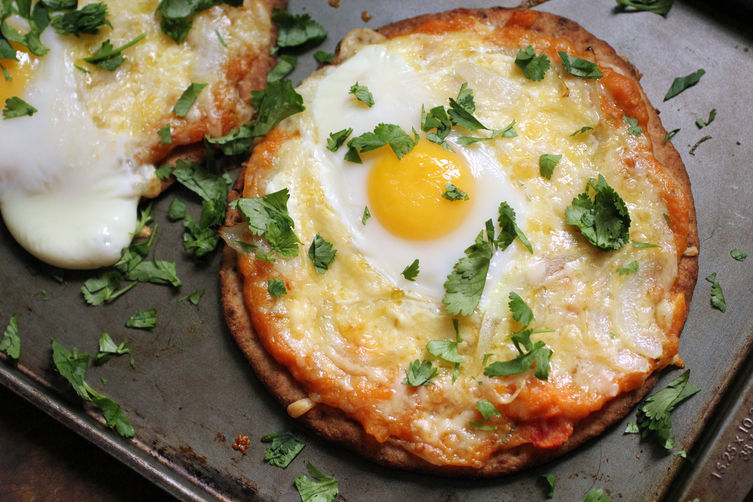 1 naan bread
3 tablespoons tomato or other pasta sauce
1 cup mix of sharp cheddar cheese & parmesan
1 egg
5 thinly sliced rings of onion
1 teaspoon oil
salt
pepper
cilantro
Directions:
1. Preheat oven to 500 degrees fahrenheit.
2. In a skillet, heat oil under medium heat and fry up onions with a pinch of salt till translucent or to your liking. Place onions aside.
3. On a skillet under medium heat, cook the naan on both sides lightly.
4. Place naan on a baking sheet. Spoon sauce on top to your liking and cover with cheese & fried onions.  Crack an egg gently on top of the pizza.
5. Make sure the oven is to 500 degrees fahrenheit and place baking sheet with naan in the center.
6. Bake the pizza for about 8-10 minutes total and rotate 180 degrees halfway through. Take it out when the cheese is melted and the egg is cooked to your liking.
7. Garnish with cilantro or herbs and let the pizza cool but not so much that it's not gooey anymore:)
8. Add salt & pepper to your taste.
Recipe from www.food52.com