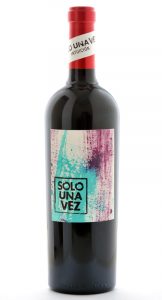 The International Wine of the Month Club's Bold Reds Wine Club celebrates its first birthday this month. We launched this club in October 2016 and thanks to the overwhelmingly positive response, The Bold Reds Wine Club has become a resounding success and continues to grow. To all of our members who have enjoyed the special selections in the Bold Reds club, we say a heartfelt thank you! To all who enjoy bold red wines and have not yet sampled these richly flavored world-class red wines, we invite you to celebrate with us with an International Wine of the Month Club Bold Reds membership. Here is what the Bold Reds club is all about.
The Bold Reds Wine Club features medium to full-bodied red wines of deep color and robust flavors from around the globe. Although delicacy and charm are admirable attributes in wines, many red wine drinkers crave the rich, complex flavors that only bold red wines can offer – wines of pronounced varietal character, as alcohol alone does not make a bold red wine: rich fruit flavors, pronounced ripe tannins, well-integrated oak tones from the right amount of barrel ageing, and the deft hand of a skilled winemaker in the finest of vintages yields bold reds worthy to be sent to members of The International Wine of the Month Club's Bold Reds club. Full-bodied California Cabernets brimming with varietal character, single vineyard red Zinfandels, sublime Priorats and splendid Ribera del Dueros from Spain, Châteauneuf-du-Papes and flavor-packed Grenache offerings from Languedoc and the Rhône Valley, as well as highly acclaimed Carmenères, Cabernets and Malbec blends from South America are just some of the superb bold red wines you can expect to receive each month from our Bold Reds club. And on occasion, members may even receive an award winning, full-bodied Pinot Noir from Napa Valley's Carneros district.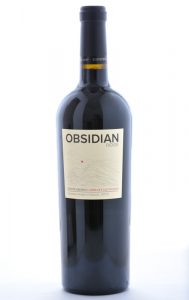 Some of this year's bold reds include the award winning 2013 Obsidian Ridge Estate Grown Cabernet Sauvignon, Priorats from Galena and Pasanau, two of the formidable Priorat appellation's most renowned producers, the newly released 2014 Chapel Hill McLaren Vale Shiraz, and the extremely limited production and a once in a lifetime offering of the 2012 Intuicion Solo Una Vez, a bold, beautiful blend of Cabernet Franc and Petit Verdot. Our upcoming November and December Bold Reds club will feature equally exciting wines: the 2012 Fore Family Vineyards Carneros Napa Valley Pinot Noir, a Pinot Noir of extraordinary richness, complexity and structure worthy enough to be a Bold Red, and the outstanding soon to be released 2015 Domaine du Grand Tinel Châteauneuf-du-Pape. Come celebrate our first anniversary with us with a glass of bold red wine from The International Wine of the Month Club.
Salud!
Don