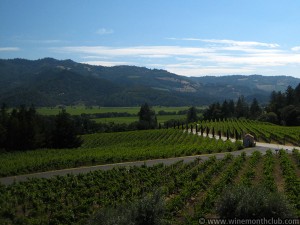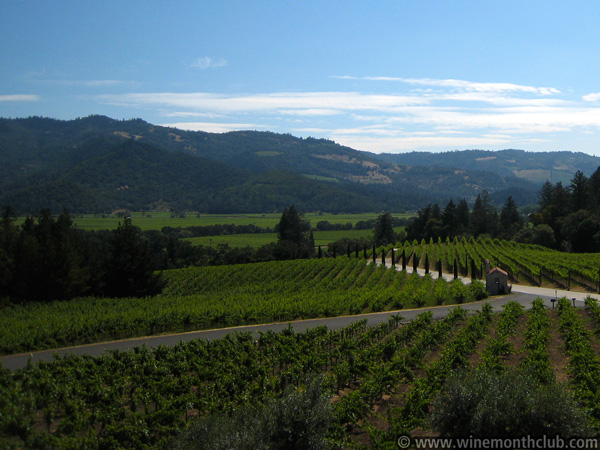 The number of California wineries continues to explode and given the recent spate of excellent vintages, both quality and bargains abound. Although California has suffered through a number of drought years which has resulted in many smaller than average crops, the proliferation of new wineries coupled with greater attention to viticulture and appellations other than Napa and Sonoma guarantee plenty to like. Moreover, one need not be a multi-millionaire to enjoy the Golden State's viticultural fortunes.
Boutique family owned wineries are firmly behind California's most exciting wines. However, many long established California wineries are also re-inventing themselves by establishing vineyards in locales heretofore out of their realm and by growing a wider range of grape varieties. Blends have become popular again and Rhône varietals, such as Grenache, Syrah, and Mourvèdre, have gone mainstream, both as individual varietals and in blends labeled GSM.
One of my favorite California off the radar wineries that offers superb quality is Fisher. Fisher's Mountain Estate Chardonnay and Cabernet Sauvignon constitute some of the tastiest and most endearing Chardonnays and Cabernets we have come across in recent years. Fisher's wines are not cheap, but far more recognizable California Chardonnays and Cabernets sell for a lot more and deliver much less. Fisher's wines are hard to come by but worth the price.
Union Sacre's 2016 Squire Santa Barbara County Pinot Noir from longtime friends Philip Muzzy and Xavier Arnaudi is not exactly on the tip of everyone's tongue yet; these guys have crafted an exceptional Pinot Noir for under $40.00 that positively rocks. Look out Russian River! You have some real competition from Santa Barbara and points south.
Pedroncelli remains a stalwart family owned Sonoma County winery that consistently puts good wine in the bottle at a very fair price. Known for more than 90 years for their Zinfandels, Pedroncelli has been quietly bottling small lots of knockout Petite Sirah in addition to first rate Sauvignon Blanc. The moral of this story is "search for the small batches and little known bottlings from established California wineries." Therein lay the values and troves of undiscovered gems.
The 2016 Andronicus from Napa Valley's Titus Vineyards is one Bordeaux blend that should not be missed. Priced around $30.00 a bottle, this beauty combines the best of Cabernet Sauvignon (at 66%) with varying amounts of Malbec, Merlot, Petit Verdot and Cabernet Franc. Andronicus sells for a fraction of the price of Titus's fabulous award-winning Cabernets and Merlots but is every bit as rewarding in its own right, and it's ready to drink from the moment the cork is pulled. We are sure to see more of this beauty.
Salud!
Don