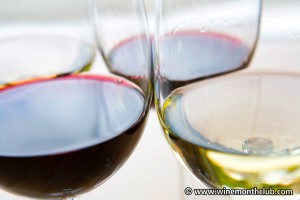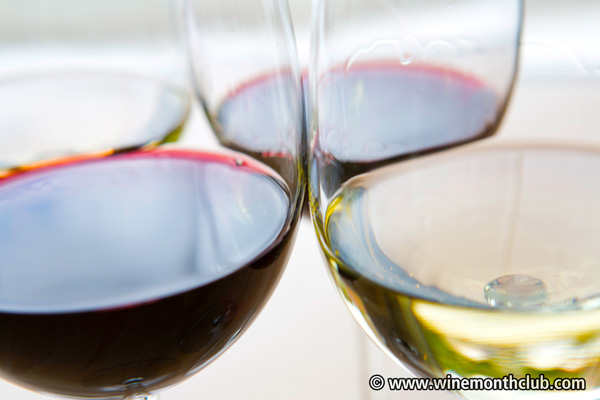 Despite centuries of producing some of the world's most sought after wines, most notably Port and Madeira, the trove of excellent unfortified Portuguese red and white wines remains relatively undiscovered on this side of the Atlantic. True, Portuguese rosés enjoyed a good run in the late 1960s and 1970s, and the present penchant for Vinho Verde seems to have established some credibility as a fun summertime wine, but neither rosé nor Vinho Verde truly represent the breadth of fine red and white Portuguese wines. Affordable, food friendly, and full of flavor, there is much to discover in this new age of oenological exploration, beginning in the north of Portugal in the valley of the Douro and extending south to Dão, Alentejo, Lisboa, and the Algarve. All produce many contemporary and traditional red and white wines of quality and individuality.
The Douro may be best known for producing Port, but fine unfortified reds and elegant world-class white wines also emanate from the Douro. Quinta do Noval and Quinta Nova de Nossa Senhora do Carmo are two splendid Port producers who also make superb unfortified red and white wines. Quinta Nova's Pomares line are especially gratifying and provide worthy companions to any well prepared meal. Val Moreira is another exceptional Douro property and winery.
Moving south one discovers a plethora of small estates in Portugal's Dão that continue to push the envelope in terms of quality and style with traditional Portuguese grape varieties: Touriga Nacional, Touriga Franca, Jaen, and Encruzado to name a few. Taboadella's red wines are smooth and flavorful, while the estate's Encruzado Reserva is a white wine that is every bit the equal of fine white Burgundy. Owned by the Amorim family who gained fame as cork purveyors, Taboadella is an ancient property that has emerged as a cutting edge producer in all respects.
The wine country around Lisbon is enjoying a renaissance, too, with such purveyors as San Sebastião turning out a wealth of tasty and affordable wines from traditional and international grape varieties. Moving further down the Iberian Peninsula, Alentejo, deep in the heart of Portugal and off the beaten tourist track, is home to the highly acclaimed Herdade Aldeia de Cima estate among others. And then there is the Algarve, home to a growing number of little viticultural jewels as well as fabulous beaches, caves, and nightlife. Isn't it time to discover the splendid wines of sunny Portugal? Enjoy!