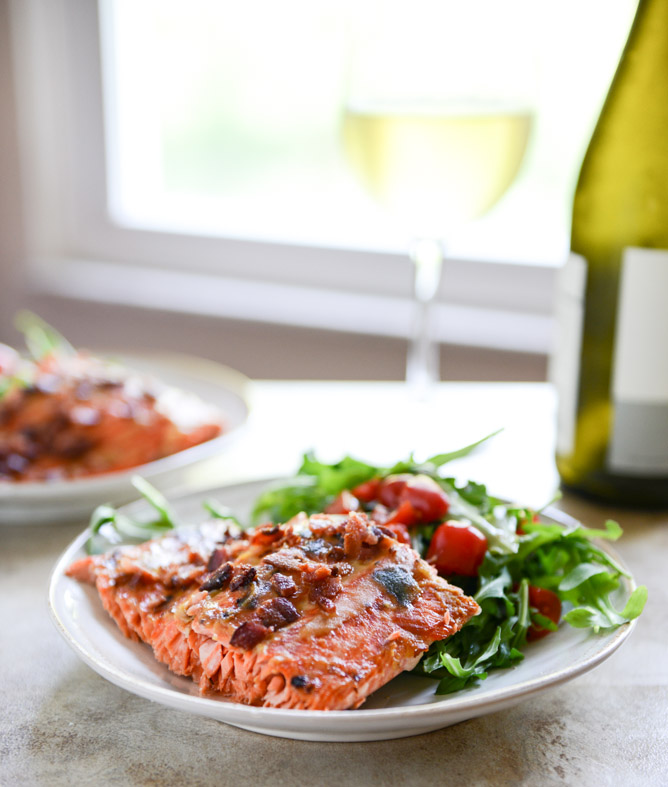 This mouthwatering salmon recipe features crisp bacon, savory dijon, and sweet maple that is grilled to perfection and is perfect for your busy week nights!
YIELD: SERVES 2-4
TOTAL TIME: 35 MINUTES
Ingredients:
1 1/2 pounds fresh salmon filet, skin-on (about 1-inch thick)
2 tablespoons olive oil
1/2 teaspoon salt
1/2 teaspoon pepper
3 tablespoons dijon mustard
1 1/2 tablespoons maple syrup
2 slices bacon, cooked and crumbled
Directions:
Preheat the grill to medium-high heat. Brush both sides of the fish with the olive oil.
Whisk together the dijon and maple syrup. Sprinkle salt and pepper on the salmon, then spread the entire top with the dijon mixture. Place the salmon on the grill, skin-side down. Grill for 12 to 14 minutes, or until fish is flakey and opaque. Remove and crumble bacon on top. Slice salmon into pieces and it should easily come away from the skin. Serve immediately.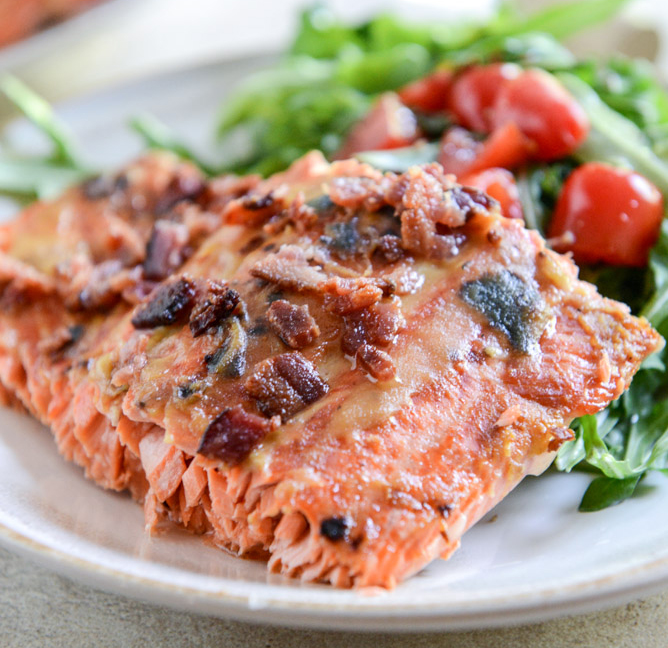 Recipe and photo for www.HowSweetEats.com