With the holidays in full swing, one thing is for sure – there are going to be holiday themed cookies everywhere! There is also going to be plenty of wine going around so here are a few pointers to help pair your wine with your favorite holiday cookie!
Sugar Cookies: Napa Cellars Napa Valley Sauvignon Blanc 2013 – Mellow out the sweetness of the sugar cookies with the clean flavors of melon, fig, quince, tropical fruit, and fresh citrus.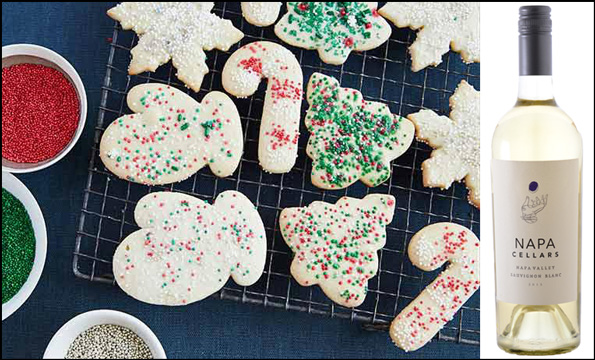 Snowballs (aka Russian Tea Cakes or Mexican Wedding Cookies): Cambridge Cellars Limited Monterey Chardonnay 2013 – Our not so traditional California Chardonnay has a nice balance of Golden Delicious apples, dried pineapple and soft mineral tones.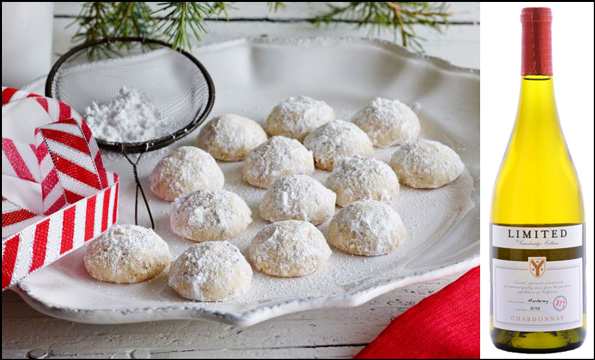 Snickerdoodles: Magenta Cuvée Supérieure Brut Champagne N.V. – Champagne always goes well with cookies and this one is an easy, smooth-drinking wine that is perfect to help glide those tasty Snickerdoodle cookies right down. It offers up savory scents and flavors of golden apples, apricots, currants and oven baked bread straight from the oven.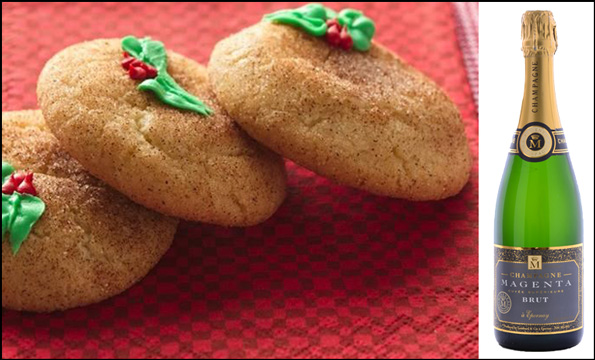 Gingerbread: Freeman Sonoma Coast Pinot Noir 2010 – The perfect cookie for a nicely balanced Pinot Noir with bright pure berry flavors, Asian spice tones, and wood smoke.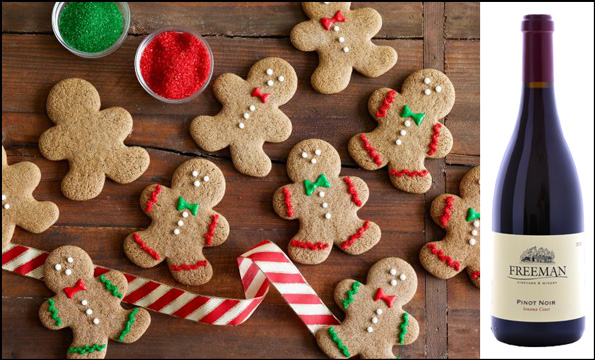 Peanut Butter Thumbprints: Boschendal S&M (Shiraz Mourvèdre) 2012 – Melt in your mouth Peanut Butter & Chocolate pairs nicely with a complex wine like this one. The  notes of dark cherries, wild berries, plum, white pepper and wood smoke waft from the glass.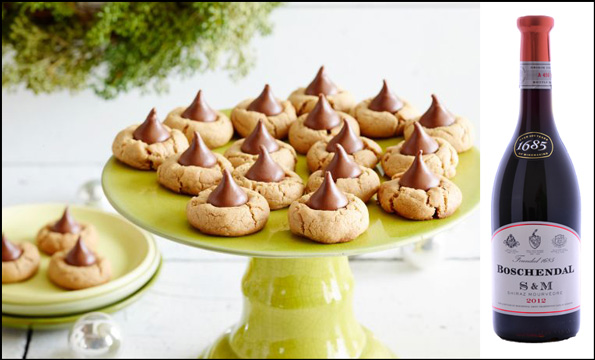 Peppermint Fudge: Valle Secreto Private Syrah-Cabernet Sauvignon-Carmenère 2011 – We love this big blend of Syrah (55%), Cabernet Sauvignon (25%) and Carmenère (20%). It offers  up a staggering bouquet of blackberry, cassis, smoke, and dark chocolate, all which are framed by subtle hints of oak.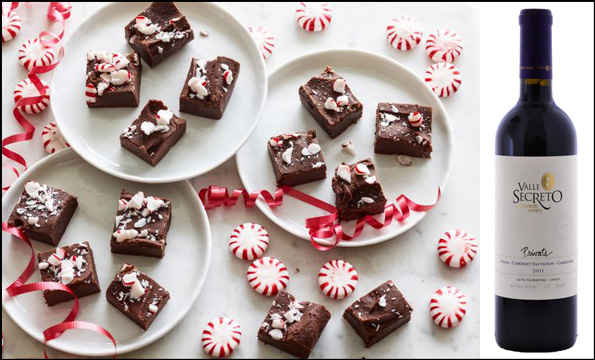 Cheers!
Kristina
Images from: www.FoodNetwork.com