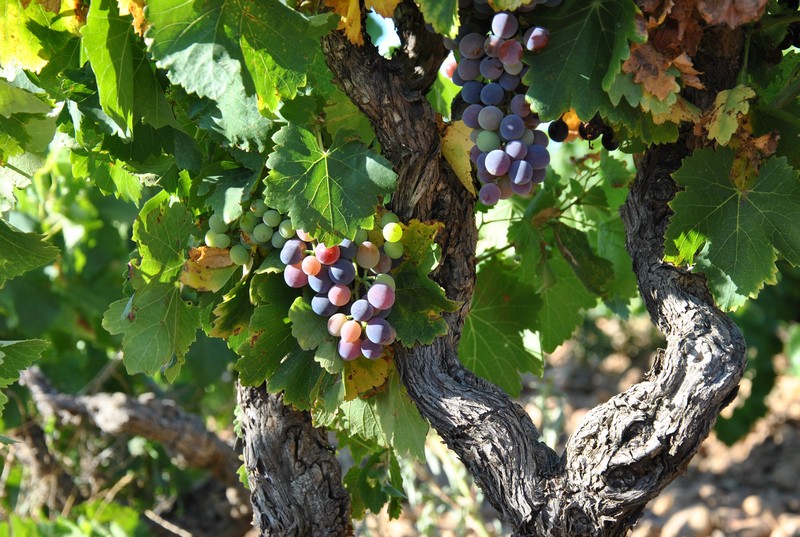 Châteauneuf-du-Pape sits astride the swift-moving Rhône River in the sun-drenched heart of Provence, known as the Vaucluse.  Blessed with a dry Mediterranean climate ideal for the cultivation of vines and the production of wine, this picturesque wine region fashions a vast array of the world's greatest red wines, thanks in large part to the proliferation of old-vine Grenache.
Châteauneuf-du-Pape championed France's Appellation Control and was the first wine region in the world to garner Appellation d'Origine Controlée (AOC) status in 1936.  Châteauneuf-du-Pape became the model for the entire French system of Appellation Control and nearly all other subsequent attempts to guarantee the authenticity of wine and improve the wine of individual wine regions worldwide.  Quality and integrity have long been the hallmarks of Châteauneuf-du-Pape, which led Robert Parker, Jr. and other wine critics to dub Châteauneuf-du-Pape France's greatest appellation.
Great wine almost always begins with healthy old vines, and Châteauneuf-du-Pape possesses some of the oldest vines in France. The average age of the vines in Châteauneuf-du-Pape is in excess of 40 years, by far the oldest of any major appellation in France, and many of those vines are actually more than 100 years old.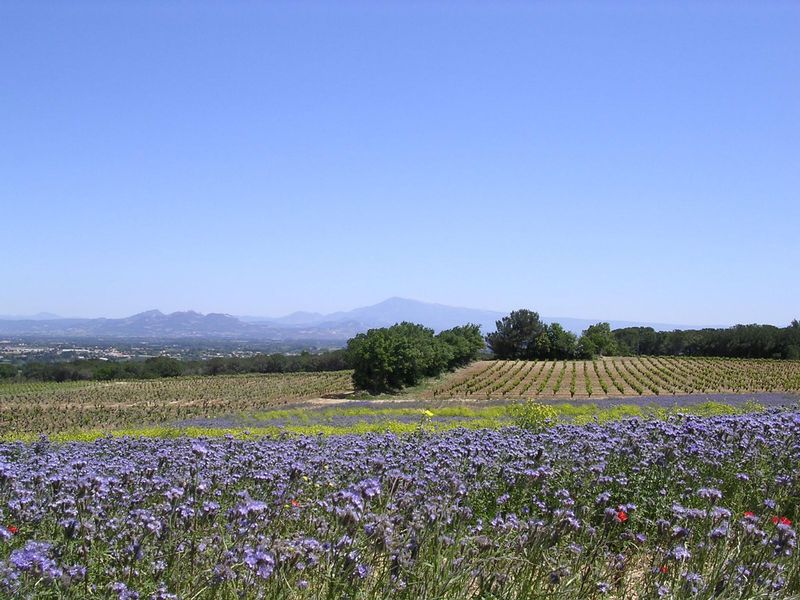 In addition, the entire production of this great wine is hand harvested.  Moreover, there is the region's fabulous terroir – large, flat stones known as galets roulés that mingle with decomposed gravel.  These remnants of Alpine glaciers, which once covered southern France, form Châteauneuf-du-Pape's glacial till. This sacred till provides excellent drainage and imparts subtle nuances of flavor to the appellation's outstanding wines. Many consumers are surprised that both red and white wines emanate from the Châteauneuf-du-Pape region, and that red Châteauneuf-du-Pape may contain up to thirteen legal grape varieties!
Grenache, Syrah, Mourvèdre, Cinsault, Muscardin, Counoise, Clairette, Bourboulenc, Picpoul, Roussanne, Terret Noir, Picardan, and Vaccarese are all legal grape varieties in Châteauneuf-du-Pape, and a case can be made that there are actually fourteen legal grape varieties in Châteauneuf-du-Pape, as Grenache comes in both red and white varieties.  Although many fine white Châteauneuf-du-Papes now proliferate in the market, red wine still reigns supreme in Châteauneuf-du-Pape, both in terms of quality and quantity.
Hundreds of proprietors fashion red Châteauneuf-du-Pape from the appellation's more than 8,000 acres, much of it world class.  Some of the most consistent producers of top-notch red Châteauneuf-du-Pape include Château Beaucastel, Domaine Vieux Lazaret, Guigal, and Domaine du Grand Tinel. The latter's regular estate bottling and luxury Cuvée Establet offerings constitute two of the greatest values in Châteauneuf-du-Pape.
Salud!
Don