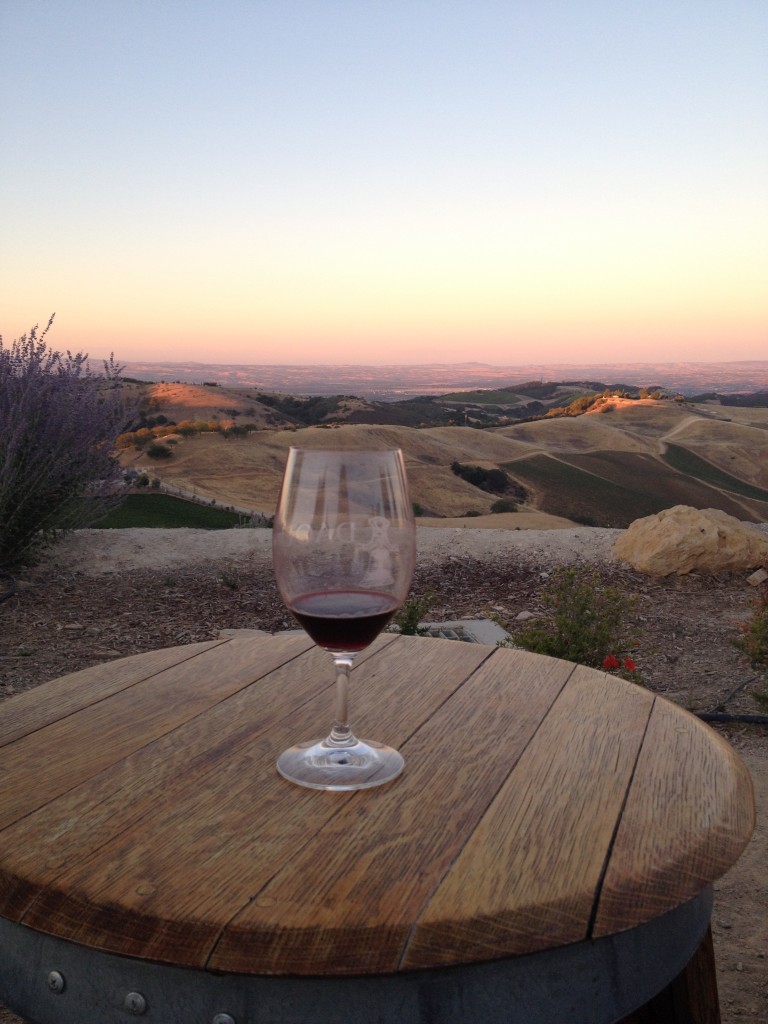 Cabernet Sauvignon from Paso Robles California, that is what I will have in my glass tonight. Just can't wait to dive into that silky smooth, beautifully balanced Cab, from Daou Vineyards & Winery. I visited the winery last April with around 100 wine bloggers for an event hosted by Daou, with wines poured by  members of the Paso Robles Cab Collective.
The setting was stunning: on top of the Adelaida Mountains during sunset with a beautiful glow of orange and red, overlooking a canyon of vineyards. Eighteen of the PRCC representatives poured from two or three of  their collection of wines for us. Every wine was delightful and full of favor and it was apparent that these wine makers are very passionate about their wines.
Paso Robles wine makers are serious about their Cabernet and Bordeaux wines by forming this group; The Paso Robles Cabernet and Bordeaux Collective (PRCC) a grass-roots organization which strives to promote the full potential of the Paso Robles AVA in producing superior quality, age-worthy, balanced and classic Cabernet and red Bordeaux varietals to consumers and media worldwide. The PRCC seeks to improve awareness regarding the distinctive attributes of Paso Robles Cabernet and red Bordeaux varietals through events, education and initiatives that confirm the appellations' growing reputation for producing luscious well-rounded red Bordeaux varietals that compete with like-varietals on a global stage.
Cheers!
Kristina