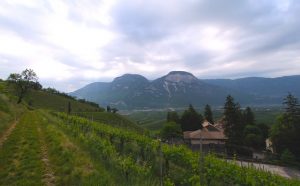 Bordeaux is the world's largest fine wine producing region, encompassing nearly 300,000 acres, 60 individual appellations, and more than 7,300 châteaux. Appellations such as Margaux, Pauillac, and St. Émilion are legendary as are the scores of collectible wines that flow from their vineyards. Indeed, the wine wares of Bordeaux (both the region and its wines are referred to as Bordeaux) are some of the finest and most expensive on Earth. Furthermore, this renowned viticultural region, which has become synonymous with full-bodied red wine, is also the traditional home of Cabernet Sauvignon, Merlot, and Cabernet Franc, the three musketeers of almost all red Bordeaux and the basis for Meritage blends around the world. Malbec, Petit Verdot, and even Carmenère are other red Bordeaux varietals that figure into the cépage or blend of many Bordeaux châteaux. And what remains unknown to many consumers is that Bordeaux is also one of the planet's largest and greatest sources of white wine, principally from Sauvignon Blanc and Semillon.
Bordeaux, meaning beside the waters, refers to the region's proximity to the Atlantic Ocean and the broad estuary, the Gironde, for which the entire viticutural department (the equivalent of a county or state in the United States) is named. Bordeaux, the region as well as the department's leading city, lies at the center of the confluence of the Dordogne and Garonne Rivers, which flow into the Gironde, which redoubles Bordeaux's effort to live up to its name. Moreover, it is Bordeaux's proximity to the sea that provides a stable, moderate climate, which is favorable to the production of fine wine. This marriage to the sea has also provided the historical highway by which Bordeaux wines have traveled the world, gaining esteem and recognition long before most other landlocked wine regions were able to safely transport their wines overland to eager markets.
Since the first century BCE, when the Romans established themselves in Bordeaux and referred to the area as Biturigiaca, this ancient viticultural paradise has been a constant source of fine wine. Known to the emperors of Rome, popes, and poets (most notably Pliny and Ausonius), Bordeaux has enjoyed the envy of the wine producing world longer than any other wine region on Earth. From Pliny to the most contemporary wine critics, including Robert Parker Jr., Bordeaux wines have never gone out of favor. Besides, what other wine region can claim three millennia of continuous production and millions of satisfied customers?
Salud!
Don