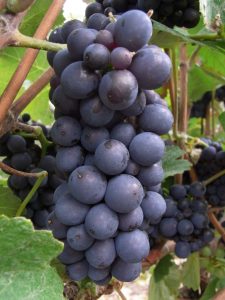 Bolgheri has emerged as Tuscany's premier DOC, and its red wines known as Super Tuscans are universally lauded and ranked among the planet's finest. Wines such as Tenuta San Guido's Sassicaia and Ornellaia's Bolgheri Superiore are world-renowned, consistently receive great critical acclaim, and fetch prices on par with the finest classified Bordeaux. And these highly lauded icons are just the tip of the proverbial iceberg as Bolgheri is a wealth of exceptional wines, many of which can still be purchased for less than a king's ransom.
Located in southern Tuscany beside the cobalt blue Tyrrhenian Sea, Bolgheri has for centuries cultivated Cabernet Sauvignon, Merlot, Cabernet Franc, and other French varietals along with Sangiovese, Tuscany's premier indigenous grape variety. Yet, on account of its reliance on Cabernet Sauvignon and other non-autochthonous grape varieties, Bolgheri only attained DOC status for red wine in 1994, making it one of Tuscany's youngest appellations.
Red wine serves as Bolgheri's ambassador to the world, accounting for much of the region's international acclaim. Bolgheri DOC regulations stipulate that Bolgheri Rosso can only be made from Cabernet Franc, Cabernet Sauvignon, Merlot, Sangiovese, and Syrah with at least 50% of the blend consisting of Bordeaux varietals (Cabernet Franc, Cabernet Sauvignon, and Merlot). Small amounts of Petit Verdot, another Bordeaux varietal, may also find its way into some Bolgheri Rossos, but in reality, most of Bolgheri's Super Tuscans rely heavily on Cabernet Franc, Cabernet Sauvignon, and Merlot with increasingly less Sangiovese and Syrah appearing in the finest examples.