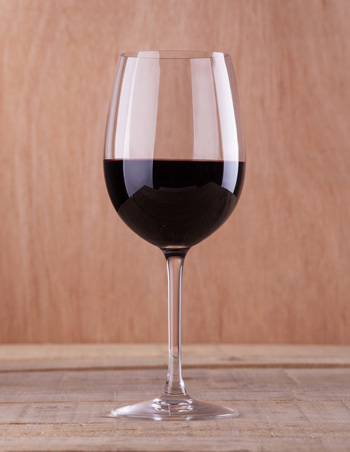 Everyday wine drinkers, collectors and self-styled connoisseurs alike all seem to crave bold red wines and gobble them up with glee. And why not? Flavor drives our palate preferences and the wines we buy. This is not to take anything away from a lighter, more delicate red wine such as a juicy Morgon Cru Beaujolais or a complex, racy California Pinot Noir. Every wine has a place and its own appeal. Yet, for many of us, there is something compelling about bold-flavored wines that fill the mouth and, on occasion at least, completely satiate the senses.
Bold red wines, like anything else, exist on a continuum. Consequently, what constitutes a bold red to one person may not please the palate of another. Certainly, the level of alcohol and the tannic structure of a wine contribute to the boldness of wines, but bold does not have to mean brawny or brazen. Bold flavors are born of esters, the combination of acids and alcohols, which impart aroma and flavor to wine. Enjoyable bold red wines provide much more than alcohol and tannins; they display rich, complex flavors, pronounced varietal character, and a sense of place, along with authority and structure. Although some bold red wines may register 14.5%-15% alcohol or more, many others will not; they will rely upon rich fruit flavors, pronounced ripe tannins, well-integrated oak tones from expert barrel ageing, physiological ripeness, and the deft hand of a skilled winemaker to engender their bold delicious flavors.
Full-bodied California Cabernets and Syrahs that brim with varietal character, single vineyard red Zinfandels, sublime Priorats, splendid Tempranillos from Spain's Ribera del Duero, Châteauneuf-du-Papes and flavor-packed Grenache offerings from Languedoc and the Rhône Valley of France, and highly acclaimed Carmenères, Cabernets and Malbec blends from South America are just some red wines that may qualify as bold reds.
For bold, beautiful, long-lived California Cabernets of exceptional quality look to Caymus, Harlan, Lewis, Krug and Obsidian Ridge, with Obsidian Ridge a contender for the title of the greatest of all values in premium California Cabernet Sauvignon. Beckmen and Stoplman Vineyards fashion bold, hedonistic Syrahs from California's Ballard Canyon, wines that easily match the quality of California's top Cabernet Sauvignons. Tempranillo-based Bosconcillos, Condado de Haza, Emilio Moro and Pesquera from Ribera del Duero, and the deep, robust blends from Galena and Pasanau in Priorat also demonstrate Spain's acumen in fashioning bold red wines. Château Beaucastel and Domaine Grand Tinel fashion equally impressive wines across the border in France from old vine Grenache, as do a host of Châteauneuf-du-Pape producers. And then there is Zinfandel from Cambridge Cellars, Martinelli and Tierra Y Mar, Carmenère from Casa Silva, Casas del Bosque and other Chilean producers, and many more bold reds from expert producers around the globe. Bold is indeed beautiful!
Salud!
Don