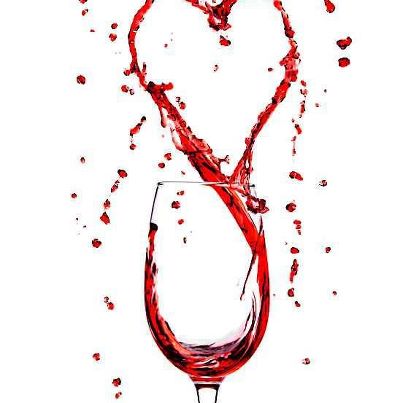 In an ideal world the best wine for Valentine's Day, or any day, would be the wine in your glass. But not everyone loves the same wine. Beauty in wine resides on the palate of the beholder. To add to the drama, men and women often have different tastes in wine. Happy is the couple who enjoys the same wines or can happily accommodate each other. Valentine's Day is all about love and making that special someone, male or female, feel special, so consider the preferences of that special someone before you choose a wine to share or give a Valentine's Day wine gift.
Tips for Guys: Guys continue to gravitate to Cabernets and other full-bodied reds, and they may love that big, brawny Cabernet that they drank at the steakhouse last week with the guys, but odds are she won't be so enamored. Why not appeal to her sensual self and desire for romance with a fine bottle of Champagne, Cava or Prosecco? Many good sparkling wine choices abound, beginning with Dampierre's Grand Cuvée Brut Champagne – elegant, sophisticated, highly rated Champagne. For an even fuller and more traditional style of Champagne, consider the Joseph Perrier Cuvée Royale Brut. Signal Ridge Brut, a home-grown sparkling wine from Trinchero Family Vineyards that is made in California using the traditional method, offers plenty to admire, too. It may also be one of the best bargains in sparkling wine. If a lighter and more delicate sparkling wine is in order, Mont Marçal Cava from Spain and any Valdobbiadene Prosecco from Umberto Bortolotti are sure to provide charm and send the message I am thinking of you. And, if she prefers red, Pinot Noir can say "I love you, too." There is no shortage of fine Pinot Noirs in the marketplace from California and Chile. Benovia, Casas del Bosque, Fore Family Vineyards, and Pietra Santa, are just a few producers of excellent, fairly priced Pinot Noir that should appeal to her.
Tips for Ladies: Men are visual creatures and delight in adventure and surprises. Power is often more exciting to them than subtlety, so unless he just can't wait for another glass of the Chardonnay you adore or the delicate, complex Pinot Noir you crave, consider something more appealing to him. A big, full-bodied Cabernet Sauvignon from California or elsewhere that he has never tasted before will go a long way to saying "I love you." The Fisher Mountain Estate Cabernet Sauvignon, Edgbaston GS and Obsidian Ridge Estate Red Hills Cabernet Sauvignon are a few of the finest quality Cabernets around for under $50.00 that are sure to appeal to your guy's senses as well as his taste for adventure. Châteauneuf-du-Pape and full-bodied Syrah or Shiraz offerings will likely strike chords in him as well. Combes d'Arnevel, Domaine Grand Tinel, and Domaine Vieux Lazaret each craft excellent Châteauneuf-du-Papes, while Australia, California, and South Africa produce a bevy of great Syrah/Shiraz wines. Ben Glaetzer, Chapel Hill and Mr. Riggs from South Australia are accomplished Shiraz producers whose wines are hard to beat, while Chile's Casas del Bosque Pequenas Producicones Shiraz and South Africa's Robertson's Number One Constitution Road Shiraz deserve high marks, too. Beckmen and Stolpman from California deserve every bit of the high praise and 90+ point scores they receive for their outstanding Ballard Canyon Syrahs.
Tips for Guys and Girls: Compare notes at the end of the evening, taste each other's wines, enjoy the communion, and have a happy Valentine's Day together with whatever wine is in your glass.
Don