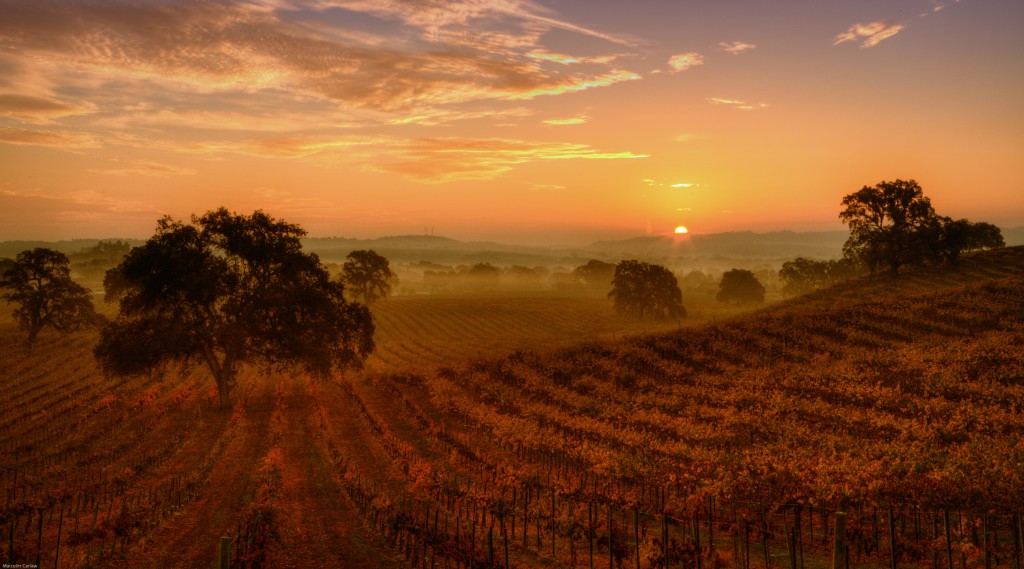 Who ever heard of ugly wine country?  For any true lover of wine there's really no bad wine travel destination, but some are better than others.  It depends upon what you like.  If you're the Disneyland type, leave the passport home and head on up to Napa Valley: you won't be disappointed.  For a more personal, down to earth California wine experience, consider Sonoma, Mendocino, or better still California's Central Coast, especially Santa Barbara County, the Santa Lucia Highlands, or Paso Robles.  In those locales, you'll more often than not get to talk directly to the folks who make the wine and you'll get to taste a lot of good wine for a lot less than in Napa Valley.
And let's not forget Oregon's Willamette Valley.  It still has a small town, close knit feel, and the wine and food are terrific.  Just make sure you book the Oregon trip between June and September before the gray and gloom set in.  All of these wine travel destinations offer beautiful scenery, excellent wines and plenty of comfortable accommodations, and they're right here in the U.S.A.  Recently, Washington State's Columbia River Valley and Walla Walla AVAs as well as Virginia's Shenandoah Valley provide increasingly interesting wine travel destinations, too, so what are you waiting for?
Salute!
Don
For more information on different wine regions, visit our Wine Region Guide.