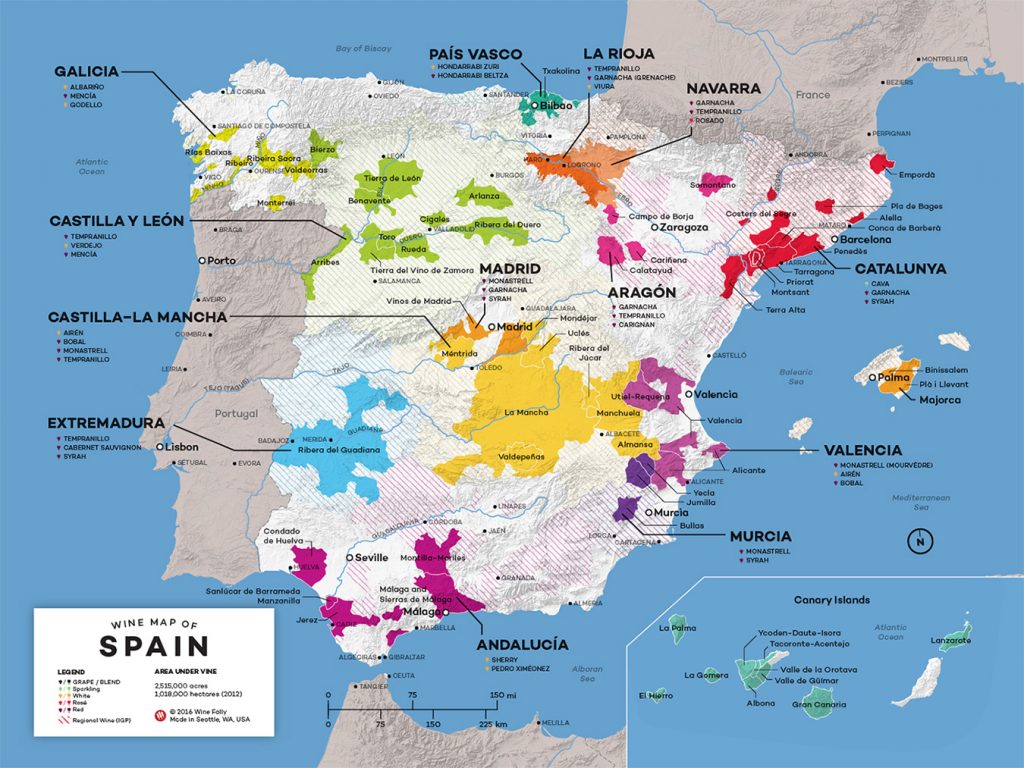 In spite of the wealth and variety of Spanish wines that lap upon our shores, Rioja remains the name most familiar to Americans. Rioja is a traditional style of wine with longstanding brand recognition that consistently delivers affordable, quality wines in several styles, and its name is easy to pronounce. Names such as Montaña, Martinez Corta, and Valenciso, among others, not only flow easily across the tongue, they connote quality, style and value. Yet, Spain remains a treasure trove of exciting red and white wines from across the Iberian Peninsula that deserve the recognition that Rioja commands.
The refreshing, sprightly Verdejo from Rueda, a historic area south of Rioja, is only now catching on among wine drinkers. An indigenous Spanish white grape, Verdejo was resurrected from near extinction in the 1970s thanks to a couple of erudite wine growers, including Angel Rodriguez who created Martinsancho by grafting Verdejo cuttings from his 300 year old vineyard into a nearby vineyard, and sending those cuttings to nurseries throughout Europe. Pure, natural and unadulterated, Angel Rodriquez's Martinsancho remains the quintessential Rueda Verdejo.
The full-bodied red wines of Ribera del Duero, Priorat, and Tarragona also deserve better recognition, especially among wine drinkers thirsting for bold red wines with robust frames. Condado de Haza and Pesquera from the flamboyant Alejandro Fernandez, as well as Dominio Basconcillos, Mauro, and the legendary but expensive Vega Sicilia offer unsurpassed quality from Ribera del Duero. Clos Galena and Pasanau from Priorat provide equally compelling bold reds at prices that won't necessitate a second mortgage. The same can be said for Terrer d'Aubert, a boutique Tarragona winery that crafts exceptional full-bodied Cabernet Sauvignon and Garnacha/Cabernet blends.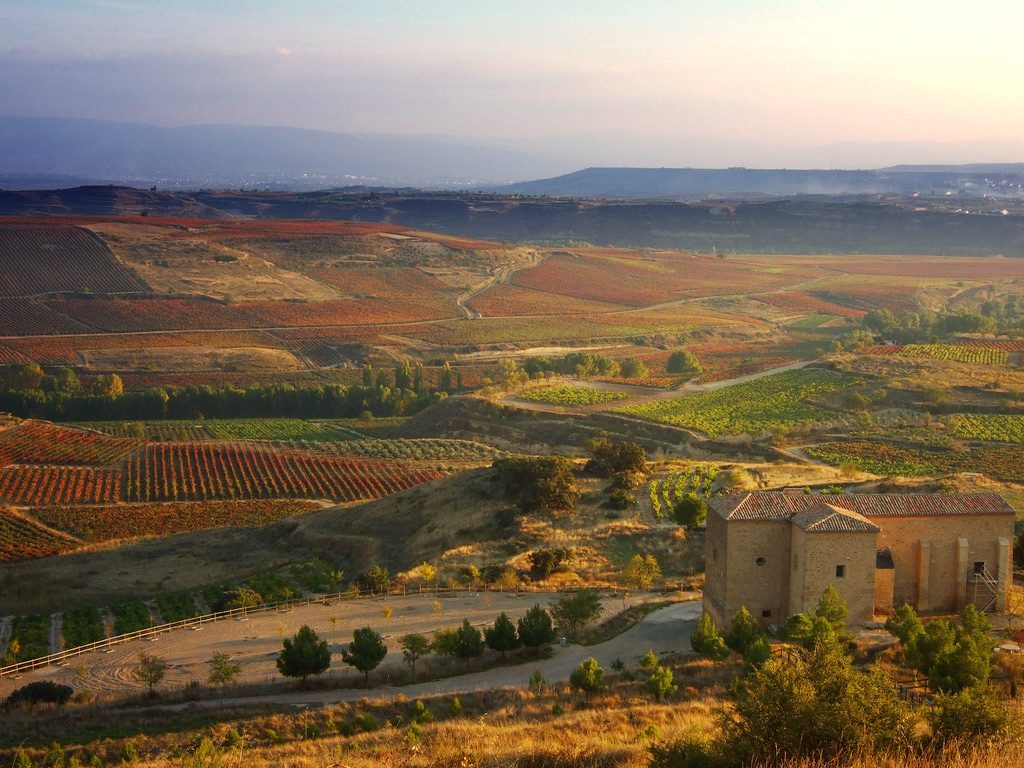 For elegant, somewhat lighter red wines we suggest looking to Spain's Bierzo and Ribeira Sacra regions for Mencia – a grape that some have likened to Pinot Noir. Mencia from producers such as Altos de Losada and Peza do Rei fashion age worthy red wines that offer haunting aromatics and considerable complexity. Godello, another indigenous Spanish varietal, also hails from Bierzo and Ribeira Sacra where it yields very tasty white wines that are well worth seeking out.'
Salud!
Don
Photos Credit: WineFolly