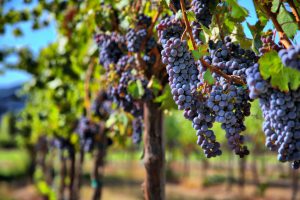 America is in love with Pinot Noir, but it wasn't exactly love at first sight. A generation ago, Pinot Noir was the proverbial step child of American grape growers, an afterthought and an anomaly at best. Only a few stalwart visionaries like André Tchelistcheff of BV vineyards dared to plant France's most coveted, yet often mercurial, grape variety in California. And frankly, those early attempts yielded less than exciting results.
Today, Pinot Noir's fortunes have changed. Pinot Noir is all the rage, not only in America but around the world where it stands at the pinnacle of the world's grape varieties, but it is not because the planet's other favored varietals (Chardonnay, Cabernet Sauvignon, Syrah, Sangiovese, and Tempranillo to name a few) are incapable of greatness; rather Pinot Noir is the rare grape variety that is capable of being transformed annually into the planet's most complex red wines as well as the most exquisite rosé, still, and sparkling wines.
Although Pinot Noir was born in Burgundy a millennium before Cabernet Sauvignon made its appearance in Bordeaux, it now thrives in Champagne, California, Oregon, and in rare hallowed parcels across the planet in addition to its native Burgundy. However, the difficult to grow and often unforgiving Pinot Noir varietal demands attention, a cool, temperate climate, and a deft hand in the cellar. When all stars align, Pinot Noir yields light to full-bodied wines of stunning aromatics, depth, and length of flavor. Moreover, good Pinot Noir can age gracefully for as long as any wine when stored properly. Not surprisingly, it also yields the world's most expensive wine on average, which makes it all the more attractive to collectors and a growing legion of admirers.
Salud!
Don