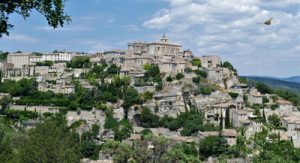 Like the sirens wooing unsuspecting sailors to its shores, Provence lures all who hear its song. Its temptations are too great to resist: sun, sea, scintillating landscapes that shimmer in illuminated rarified air, and an almost endless array of delicious wines to enchant and thoroughly captivate the unsuspecting traveler. A sun-drenched land ideal for the cultivation of the vine since the ancient Phoenicians first plied its shores, Provence continues to entice all who venture there.
Provence draws me back to itself like no other wine country. This past summer I spent a glorious (much too short) week in Provence rediscovering the magical wines of that fabled land. My cohorts and I traipsed the scenic seaside village of Bandol, the mistral scoured hinterlands of the Côteaux Varois, and the sun-splashed Vaucluse, the most enchanting of Provence's favored wine countries.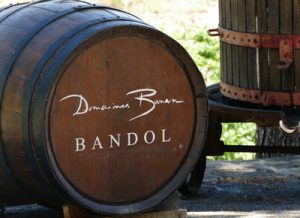 Our sojourn included visits to Domaine Bunan, renowned for its exceptional red and rosé Bandol wines; Château Magui, an iconic Provençal estate recently purchased by Steven Spielberg that lies tucked in the hinterlands of the Côteaux Varois; Domaine Pierre Usseglio and the fabled Château Beaucastel, two legendary wine estates in Châteauneuf-du-Pape, which is France's first appellation and presently Provence's brightest star. We ended our quest for wonderful wine among the aspiring villages of the Côtes-du-Rhône, where fine wines abound at affordable prices and each year another star rises.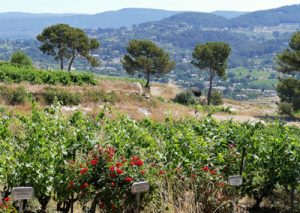 Our most rewarding stops in the Côtes-du-Rhône were Domaine de Cabasse and Domaine Chamfort. Both fashion wines from the tiny villages of Sablet and Séguret as well as the better known appellations of Vacqueyras and Gigondas – all within sight of the Dentelles de Montmirail, the last outcropping of the Alps that tumble down into Provence. Domaine de Cabasse turns out an enviable array of Southern Rhône classics, not the least of which are the estate's delicious, recently released 2016 Côtes-du-Rhônes, while Domaine Chamfort, under the leadership of the indefatigable Vasco Perdigao, shines as the newest star in the Côtes-du-Rhône constellation.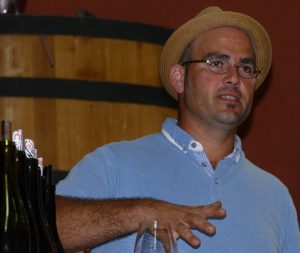 Domaine Chamfort owes its present status to the young, energetic, totally committed owner and winemaker Vascao Perdigao. Perdigao purchased the property and its venerable old vines in 2010. He has restored the estate's old vines using organic and biodynamic practices and has become an avid proponent of experimentation to push the envelope. Each successive vintage of Domaine Chamfort's Côtes-du-Rhônes, which include wines from Sablet, Séguret, Rasteau, Vacqueyras and Gigondas, have all revealed a higher level of concentration, sophistication, and pleasure. In fact, we found Vascao's wines hard to beat in both quality and value. Moreover, a more enthusiastic and effusive winemaker is hard to find – another reason to harken the call that beckons and answer the sirens' song.
Salud!
Don