Don's August Premier Series Top Picks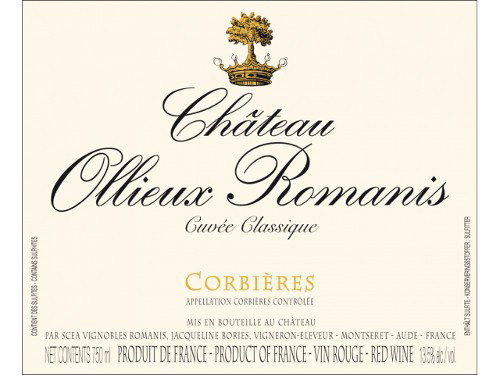 August offers another diverse group of exciting wines beginning with the 2010 Château Ollieux Romanis Cuvée Classique Corbières, a splendid full-bodied red wine from one of France's oldest viticultural areas.  Cultivation of the vine in Corbières dates back more than 2,500 years to the ancient Phoenicians and Greeks.  A product of the exceptional 2010 vintage in the South of France, this dark delicious Corbières offers exceptionally fine drinking with a myriad of foods.  It plays equally well with expensive cuts of lamb and beef as it does with hamburgers, pizza, and pork barbecue.  Consequently, it earns my vote for this month's first Top Pick.
My second Top Pick goes to Lungarotti's splendid 2012 Torre di Giano.  Lungarotti has long been known for their wonderful red Rubesco (the 2009 Lungarotti Rubesco is also one of this month's features), but few have been privileged to taste Lungarotti's perfect summer time white wine.  This prized property's 2012 Torre di Giano is in my summation the finest Torre di Giano to date.  It is wine to slake the thirst or simply to drink all evening long, with or without food.  Nonetheless, in an ideal world, one has a bottle of Lungarotti's 2012 Torre di Giano and a bottle of 2009 Rubesco open on the table with food to match.  A votre santé.
Don Lahey
Posted in Featured Selections, In the News, Notes from the Panel