The Best Wines to Serve with Italian Food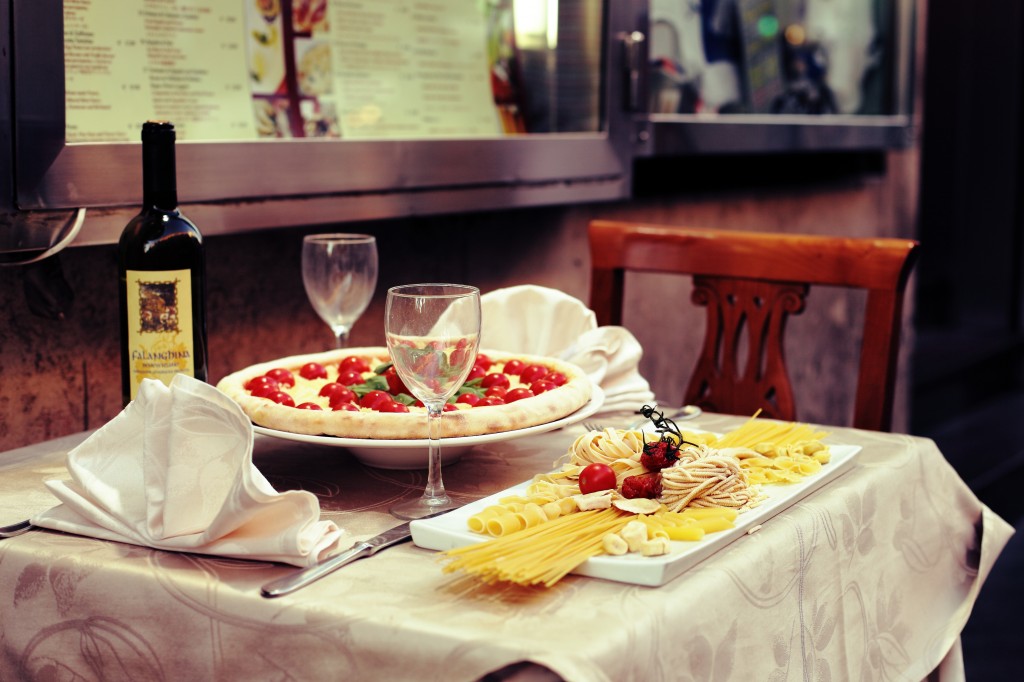 What the best wines to serve with Italian food are all depends upon what Italian food we're talking about.  There is no one authentic Italian cuisine, only a myriad of regional cuisines and specialty dishes that slide down easily with a seemingly endless array of local wines.  To accompany the artfully prepared risottos and complex sauces of Northern Italy's Piedmont, the region's "Three B's" (Barolo, Barbaresco, and Barbera) immediately come to mind.  Producers such as Seghesio, Silvio Grasso, and Querciola provide memorable accompaniments to Piedmont's celebrated cuisine.  And if fish or fowl make their appearance at a Piedmontese table, the region's elegant dry white wines offer incomparable quality and value, especially Malaibale di Canale's Roero Arneis and Massone's crystalline Gavi.  And to accompany Florentine Steak or one of Tuscany's signature bean dishes, there is no better wine to serve than Vino Nobile di Montepulciano.
Richer than Chianti Classico and fresher and more food friendly than Brunello di Montalcino it's hard to beat Vino Nobile at table, especially if the wine happens to be an elegant Vino Nobile from Caterina Dei.  Moving south, how could anyone pass up a bottle of Greco or Fiano di Avellino from Caggiano or Colli di Lapio while sojourning along the Amalfi Coast to enjoy with some of the world's most spectacular seafood?  The hinterlands of this spellbinding coast also harbor the ancient Aglianico varietal that pairs perfectly with the region's lamb and hearty stews.  Vesevo and Molettieri are two producers to count on for exceptional Aglianico.  We shouldn't overlook Sicily and the far south as sources of affordable treasures either.  Cellaro's Nero d'Avola pairs splendidly with pizza, pasta, and the heady tomato and garlic laden dishes of Italy's Deep South.  And these wines just begin the conversation.
Prost!
Don
photo credit: lennox_mcdough via photopin cc
Posted in Interesting Wine Info, Notes from the Panel, Wine Education, Wine Regions