Wine Tasting Notes & Vineyard Reviews
Each month, our Cellar Notes newsletter introduces you to the award-winning wineries and winemakers behind each International Wine of the Month Club featured selection. You'll receive:
Profiles of each winery and winemaker
Detailed tasting notes for each wine
Recommended food and wine pairings
Recipes to complement featured wines
Growing region and grape varietal information
For more information about our previously featured wines, choose any month below to review that month's selections and to read our Cellar Notes wine profiles.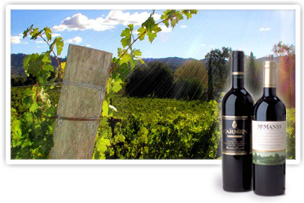 At The International Wine of the Month Club, we're excited to take you on a journey of exploration. You'll not only experience exceptional wines from regions of the wine world you may already know, like Napa Valley, Bordeaux or Burgundy, but also exciting offerings from newly discovered regions like Chile's Colchagua Valley, New Zealand's Marlborough, and Oregon's Willamette Valley. We're so proud of our featured wines that you can read about every single past selection above, going all the way back to 1999.