Don's September Premier Series Top Picks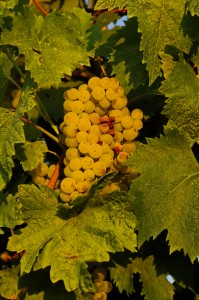 This month belongs to the fine white grape varieties of Italy.  Consequently, my first Top Pick goes to Tavignano's 2012 Torre Villa Verdicchio.  Verdicchio is and always has been a better wine than the mass produced amphora shaped fish bottle that many came to associate with Verdicchio, and Tavignano's delicious Torre Villa provides further proof of Verdicchio's consummate charm.  Tavignano's Verdicchio is a true crowd pleaser: pure, fresh, simple and elegant this delicious white wine delivers pleasure in every sip and slips down ever so easily.
My second Top Pick goes to Cantina del Taburno's 2012 Greco.  The ancient Greco variety is one of the Amalfi Coast's and Italy's greatest white grapes and the folks at Taburno have truly raised the bar with their 2012 Greco – in my opinion their finest Greco to date.  This is a splendid wine to enjoy on its own or with seafood. This month's red wines shine as well, but for September, I give the nod to Italy's beautiful white wines.
A votre santé.
Don Lahey
Posted in Featured Selections, Notes from the Panel